Today I want to talk to you about my Alphabet Playdough Mats.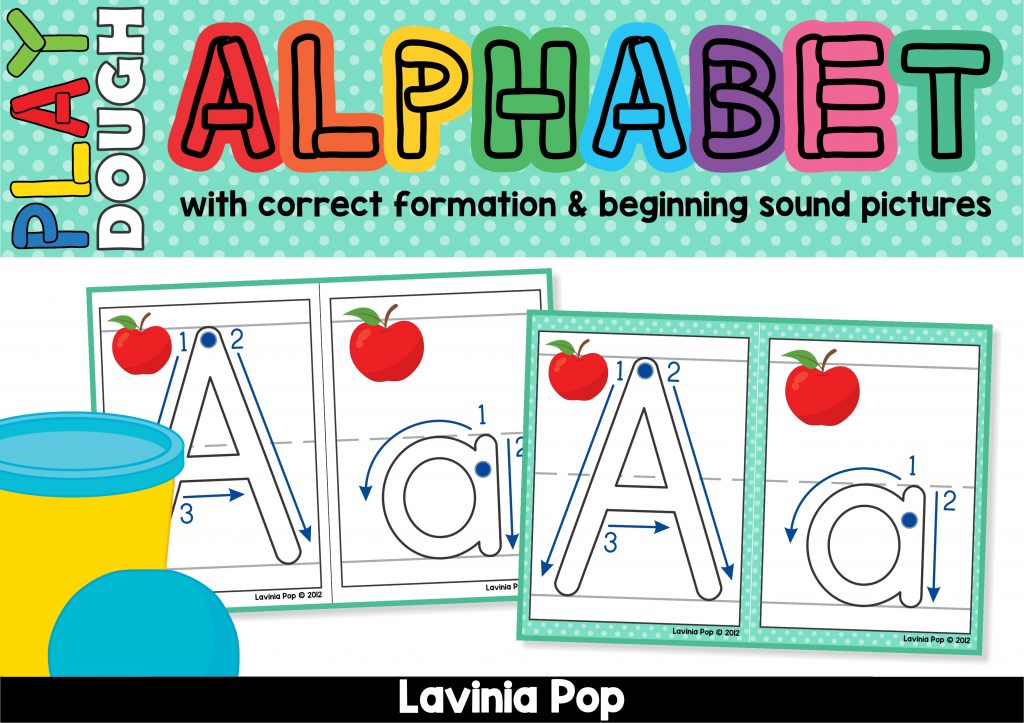 This packet includes both upper and lower case letters and they are available on a cute aqua polka-dotted background or with no background. Best of all, I have included several different letter formation variations for those tricky letters we can't all seem to agree on how to write 😉
As the name suggests, I made these mats to be used with playdough.
However, feel free to get your kiddos to "trace" along the letter formation path with small manipulatives.
Or you can laminate the pages or place them inside a plastic pocket and your kiddos can trace over the letters with an erasable marker.
You can also print out a set for each child, pop the pages into a folder with plastic sleeves and children can practice tracing over each letter as often as they need to.
Don't feel like you need to keep the upper and lower case letters together; feel free to cut along the middle line to separate them.
Make a hole at the top of each set and secure them together with a keyring. Laminate the pages for durability and use with dry erase markers to practice letter formation.
Some other suggestions for use include:
Alphabet order – children place the letters in order.
Alphabet floor matching game – children match the lower case letter to the upper case letter.
Beginning sound sorting activity – children sort items on top of the correct beginning letter.
Find-the-pair game – print 2 copies and you can play a giant matching game! Turn the cards upside down and children take turns in flipping over 2 cards – if it's a match, the child keeps the cards, if not, the cards are turned upside down again. Game play continues until all the cards have been matched. The child with the most pairs wins.
If you'd like to try some pages from this packet, click HERE or the image below.
If you love this resource and would like to purchase the complete packet, please click HERE or the image below.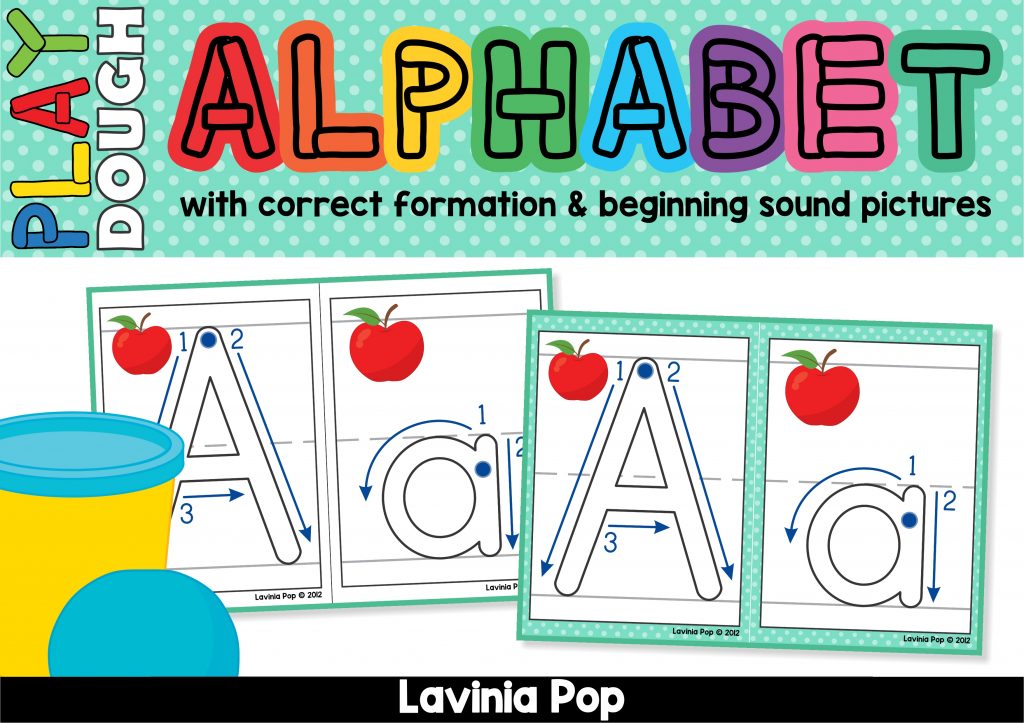 See you all next time!
Happy Teaching 🙂