We started our Preschool Letter I with our beginning I vocabulary cards. I covered the words with playdough at the top as I had done last week, and Filip said the name of each picture, focusing on the beginning sound. He continues to love this game and gets so excited when he can figure out what our Letter of the Week will be!
Next, Filip finger-traced our I Alphabet Play Dough Mat, then he used a white board marker.
Filip did a Letter Find worksheet with different coloured dot paints for upper and lowercase letters.
Then he practiced writing lowercase I with the printables from The Measured Mom.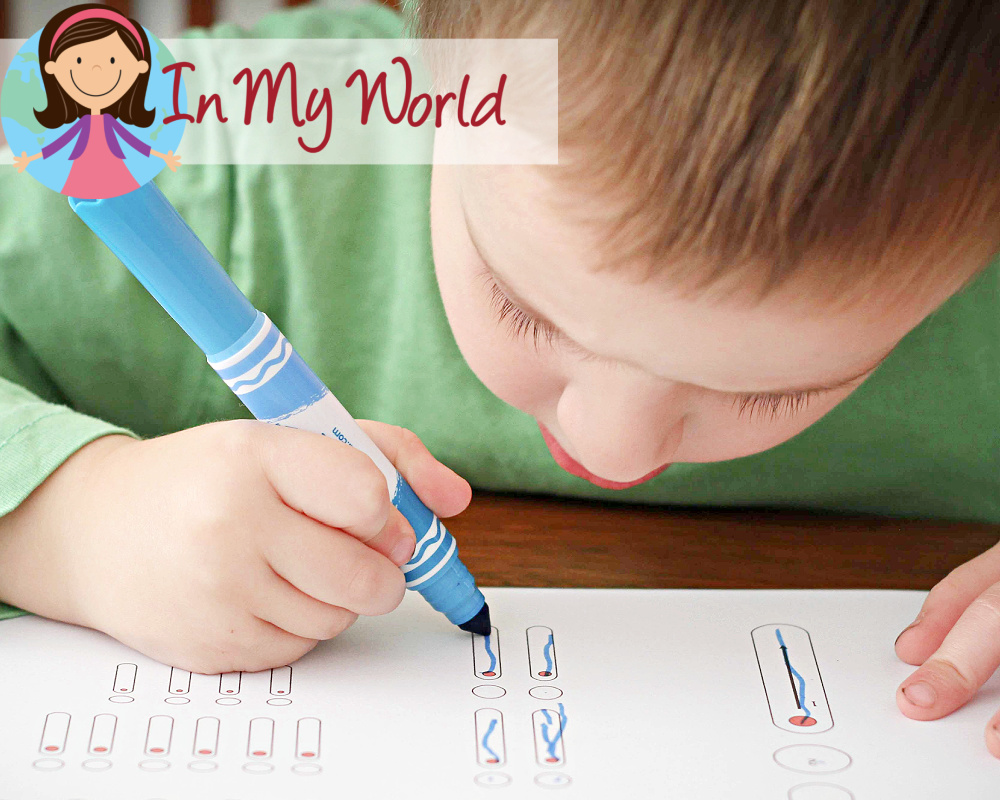 Seeing this week's letter was a vowel, we skipped our CVC reading and word work and did some Maths instead. Filip can count to 20 and can recognise numbers 1-10, but can't write them. So, I thought it would be idea to start with some play dough mats as we do for each of our letters.
Here he is finger tracing the number 1 on our Number Playdough Mats:
Filip also did this number recognition worksheet, available in my TpT store for free.
We started Day 2 by tracing over the I Alphabet Play Dough Mat with a white board marker. This is mine:
Hhere is Filip writing away…
Filip continues to love these alphabet worksheets from Mariela Santillana (check them out here).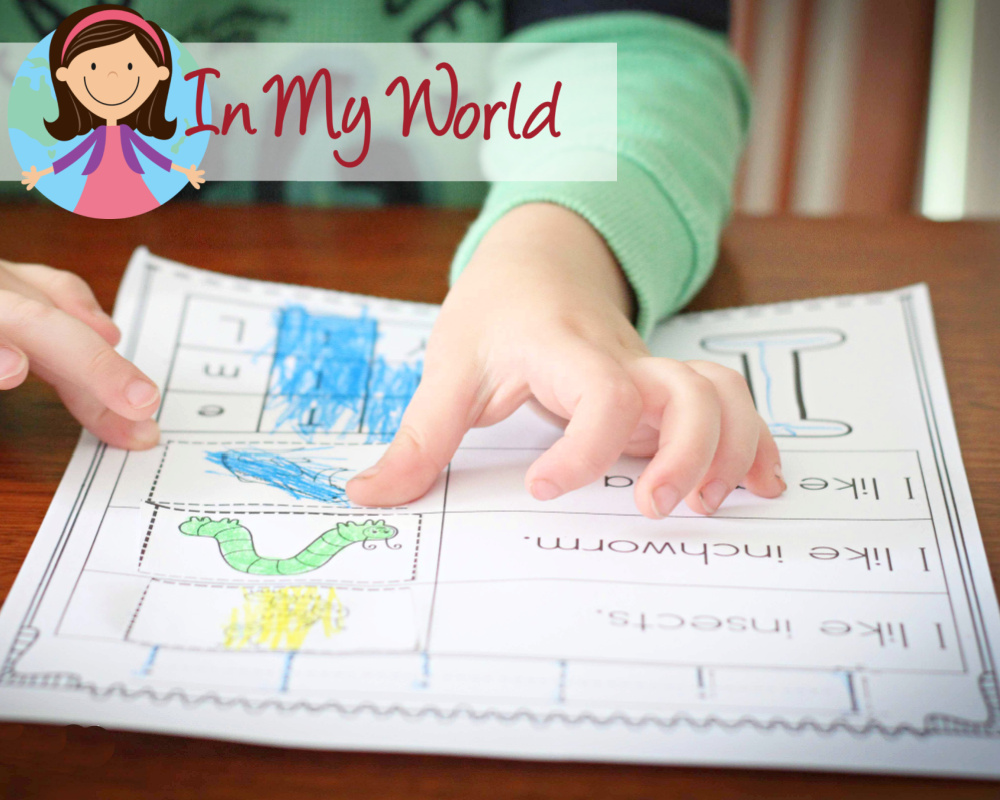 We also did a Q-Tip Letter I printable from 1plus1plus1equals1. Filip put some glue dots in each circle…
… and then sprinkled red glitter over it…
Here is our Preschool Letter I craft for the week. (We know that insects have six legs, but my little man insisted on pasting ALL the legs we'd cut out… who am I to challenge him!?!)
We then moved on the the Maths part of our school work. We used some playdough with our  Number Playdough Mats:
Filip also did a Number Maze using the dot paints:
Here he is doing a number worksheet: tracing the number one.
We also used our Number 1 Flip Booklet from the unit (available in my TpT store here). This id what the flip book look like assembled:
And here is Filip reading the number 1 flip book. As you can see, I had to put in some read dots to indicate that we are reading each WORD, not each LETTER, as we do for our CVC word work.
And there you have it: Preschool Letter I all done! We only did 2 days of school work this week, but I'm sure no one minds! 🙂