Today it's all about identifying the sounds used to make CVC words and the letter each sound represents. Yes. It is phoneme segmentation time.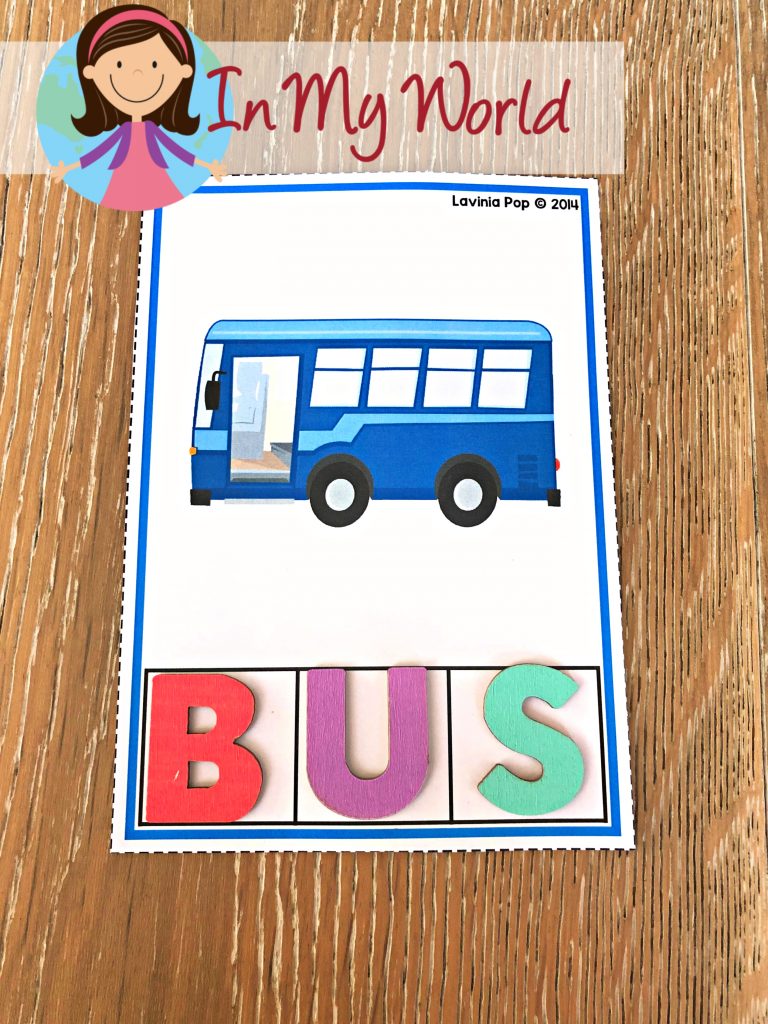 This resources includes 180 – yes, you read that right: 180!! – cards for you to use. Of course, you can select which ones you think work best for your kiddos. Most of the pictures are easy to identify, but some will pose more of a challenge.
The idea for this activity is to get your kiddos to say the name of the picture on the card. As they slowly sound out the word, they touch each square to represent the individual sounds heard in the word. They then place a letter tile in each square to show the sounds heard and then they read the whole word.
Once finished, children can complete the corresponding recording page. If you're not going by initial sounds, there is also a blank recording page where kiddos draw their own pictures.
If you'd like to try out some of these pages, you can download the initial b cards and worksheet here or by clicking the image below.
If you love what's included and would like to purchase the entire packet, you can do that by clicking here or the image below. And, just because I'd like to give you something to smile about, for one week only, this will be $1.00. Annnnnnnnnnnd, if you purchase it before Thursday, you can actually snag it for only 80c because my entire store is on sale!
I hope your kiddos enjoy this activity!
Til next time, Happy Teaching 🙂