Hello! I have another flip book packet I'd like to show you today. The Thanksgiving Sight Word Fluency Flip Books packet focuses on different aspects of Thanksgiving.
To download some free sample pages, click here. To obtain links to my online stores to purchase the complete packet, scroll to the end of this post.
Here is a look at the six booklets included. I have included book that cover both the modern and historical aspects of Thanksgiving.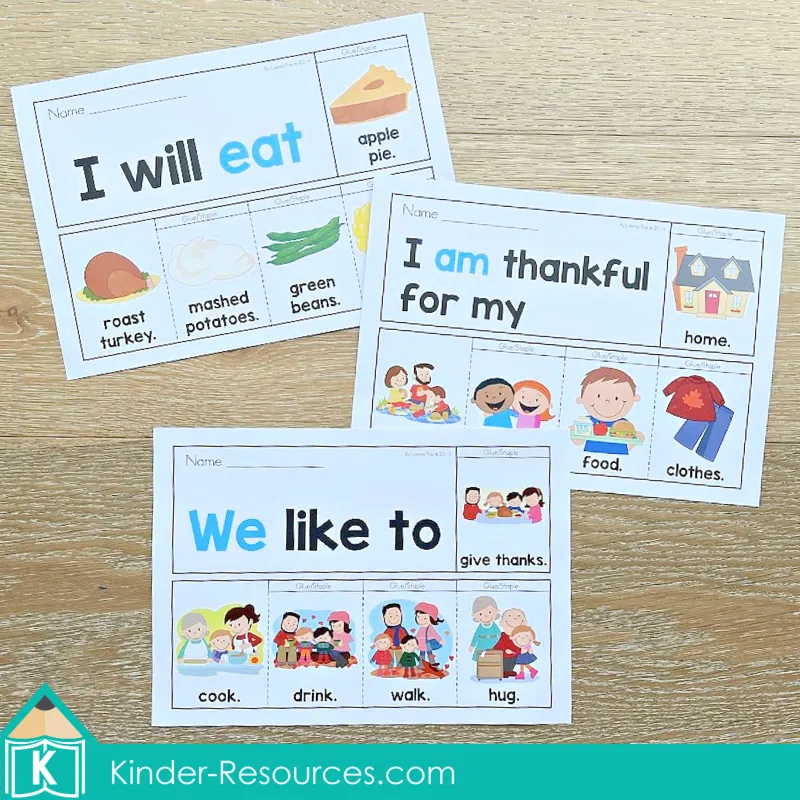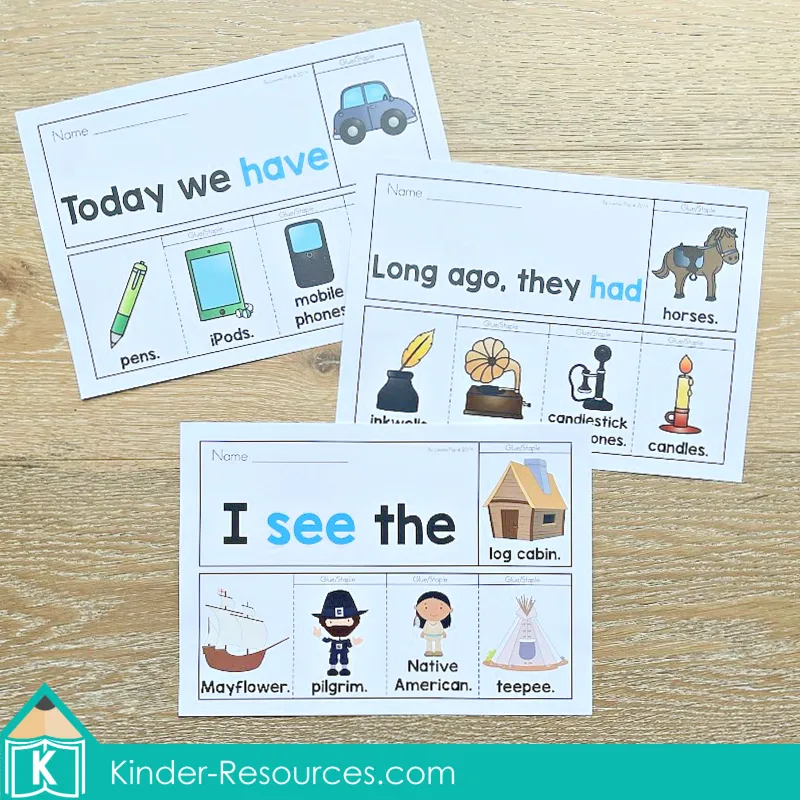 I have included both color (pictured above) and black and white versions of each booklet. The colored version would make a lovely addition to your classroom library. That way, children can continue to read the booklets even after the holiday has passed.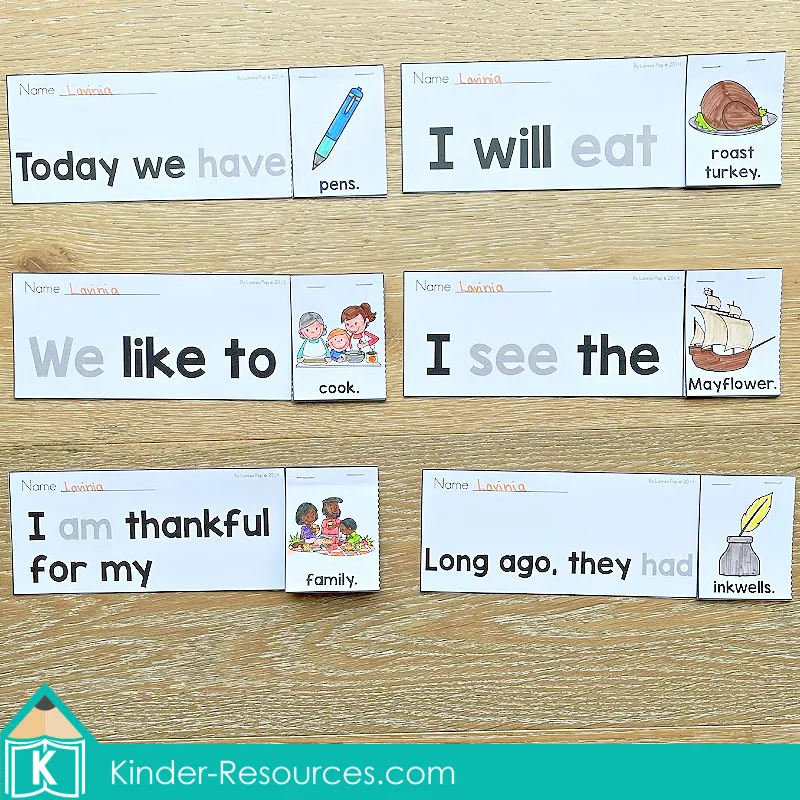 Since the focus is on developing sight word fluency, I have also included a sight word writing page that accompanies each booklet. Children as asked to trace the focus sight word and then write 4 sentences from the flip book.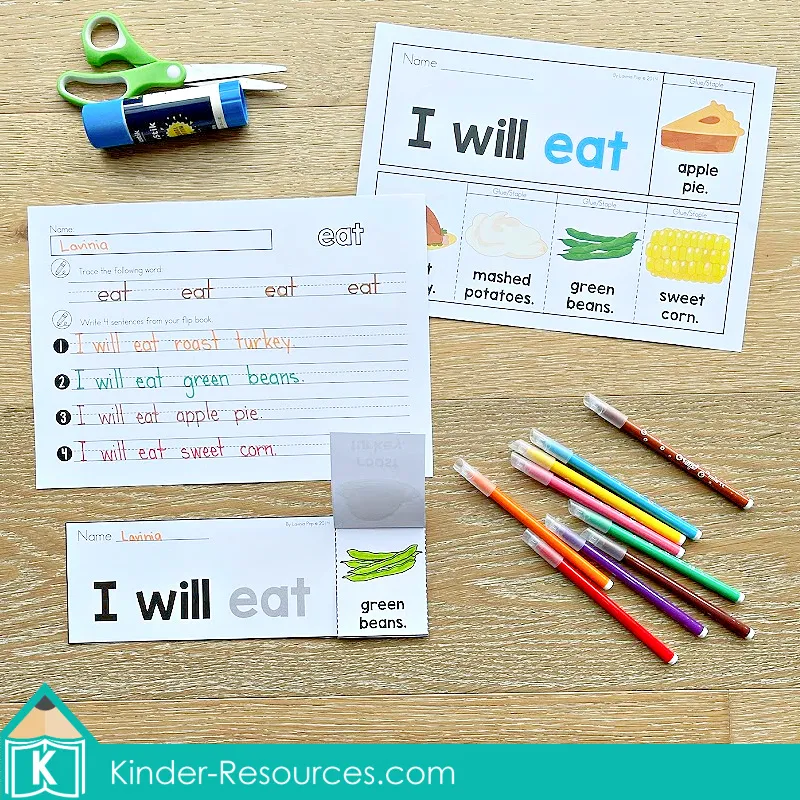 And since it's Thanksgiving, I have included an additional writing page for your kiddos to write about the things that they are Thankful for.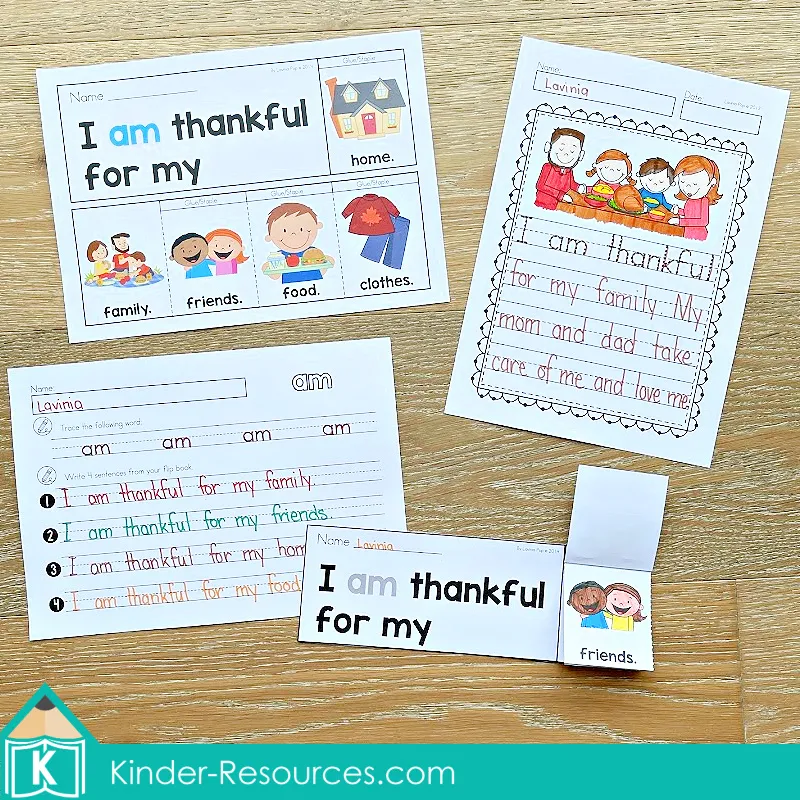 Where to Purchase the Thanksgiving Fluency Flip Books
If you would like to purchase the complete 22 page Thanksgiving Sight Word Fluency Flip Books packet, click on either store link below.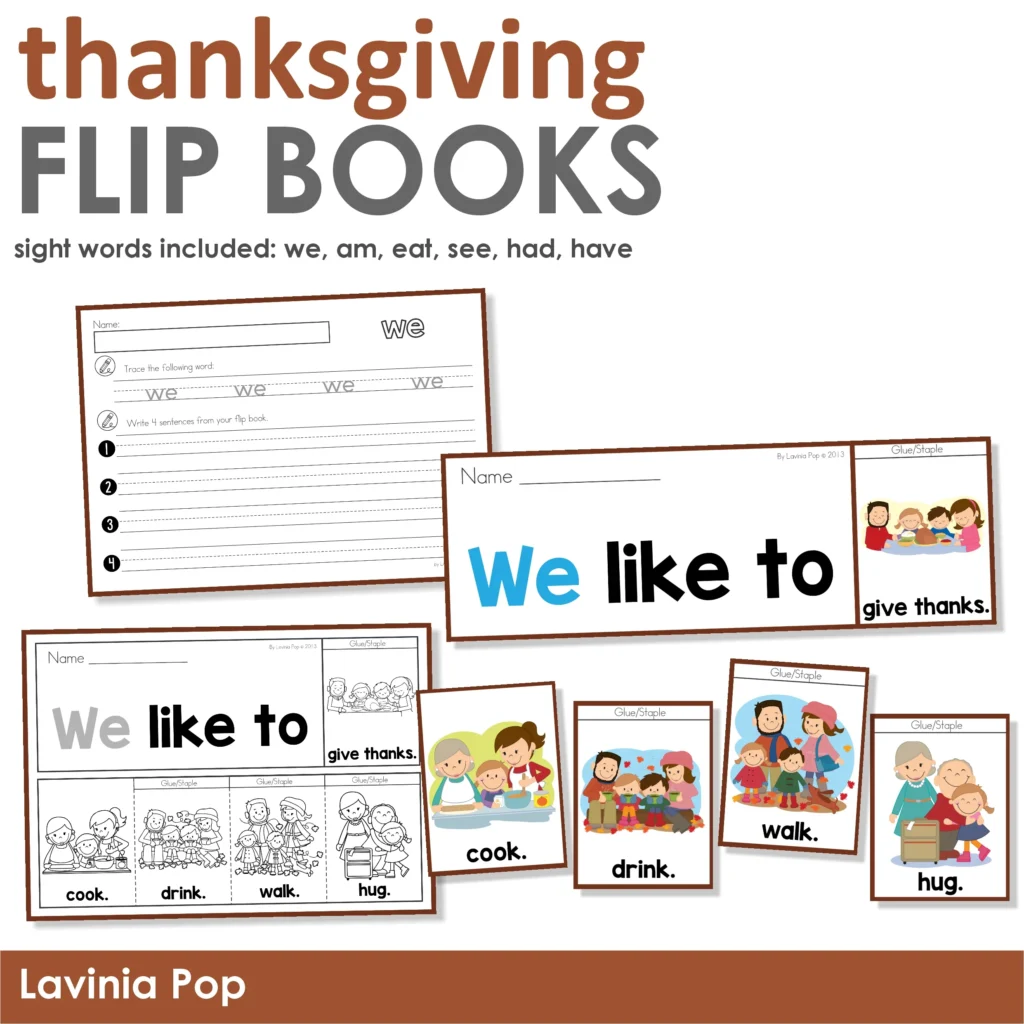 You may also like…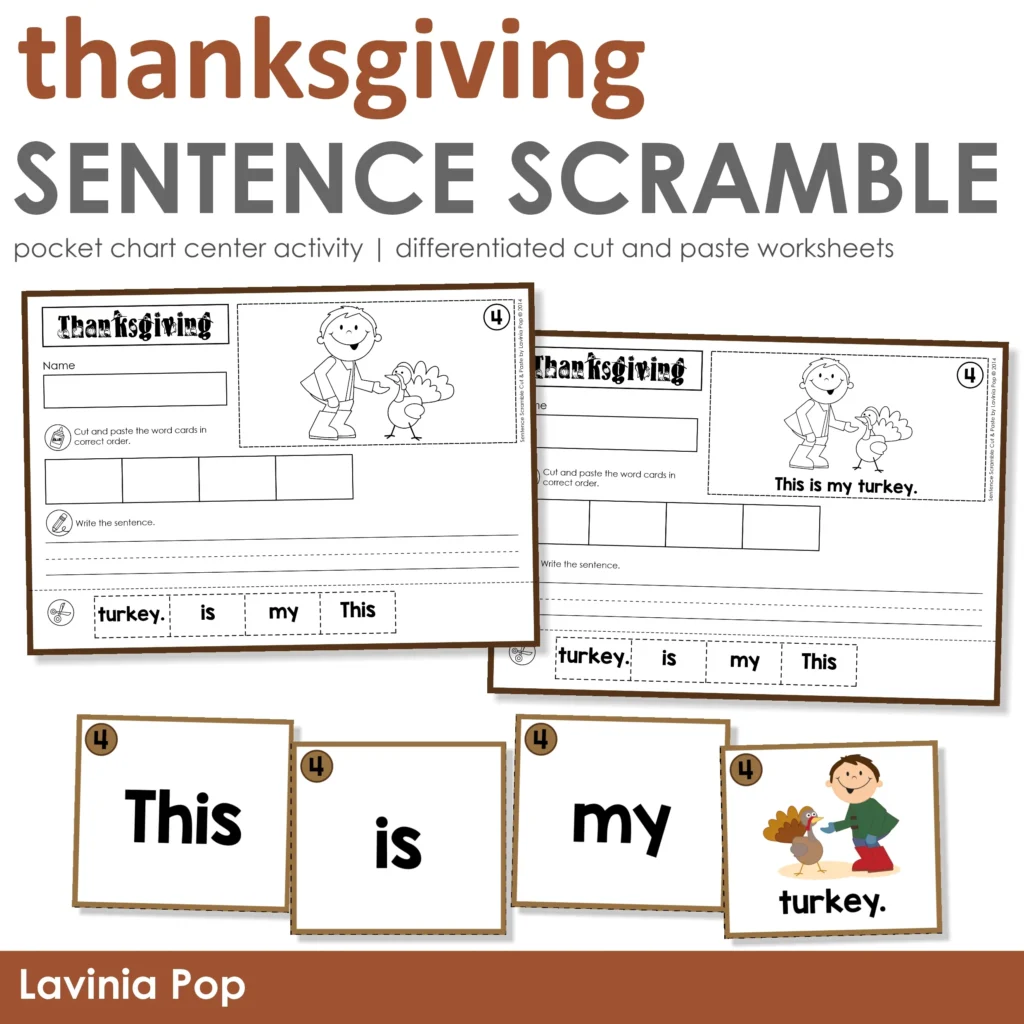 Happy Teaching 🙂