To download some free sentence scramble pages from the packet, click here or on the image below.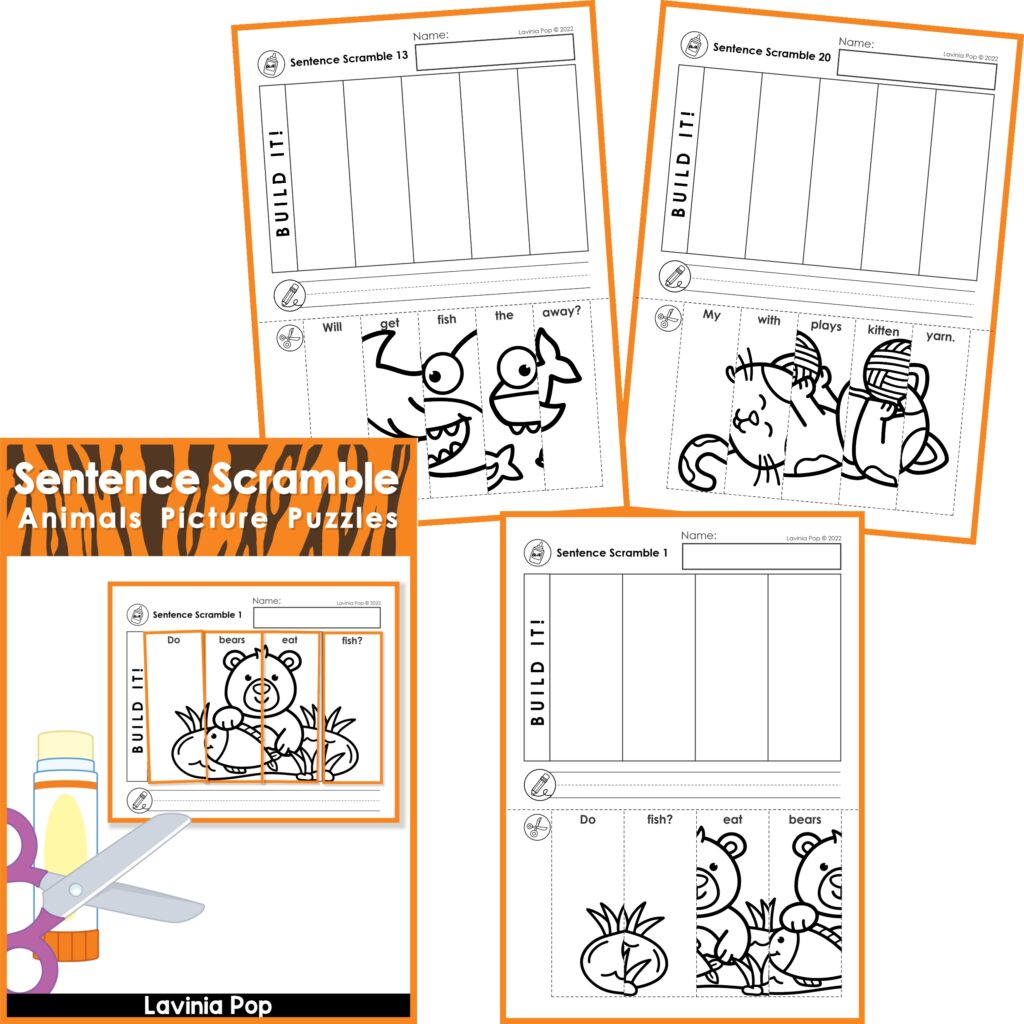 About this book
This book contains 20 animal themed cut and paste sentence picture puzzles. There are 10 pages for four-word puzzles and 10 pages for five-word puzzles. Children will practice correct sentence structure by organizing the puzzle strips with the capital letter at the start of the sentence and ending punctuation at the end of the sentence.
Directions for use
Children will cut out the puzzle pieces from the bottom of the page and arrange them in order to build a sentence and reveal the picture. Once completed, children will write the sentence on the writing line.
Tip: If using liquid glue, I recommend that children begin by coloring the pictures in the boxes. They may not be able to make out exactly what the image will be, or which colors to use and how to match them between the boxes, but it will be more difficult color the pictures after gluing! Of course, if using a glue stick, children can color the images after they have glued them in the correct order!
If you enjoyed the free sentence scramble pages and would like to purchase the complete 20-page resource, click here or on the image below.
Happy Teaching 🙂