If you're looking for some Back to School printable worksheets for your Preschool and even Kindergarten (Prep/Foundation) students for back to school, then the contents of this packet might be useful!
To download some FREE pages from this packet, click here!
Back to School Preschool Worksheets in action
1. Pre-writing tracing practice (5 pages)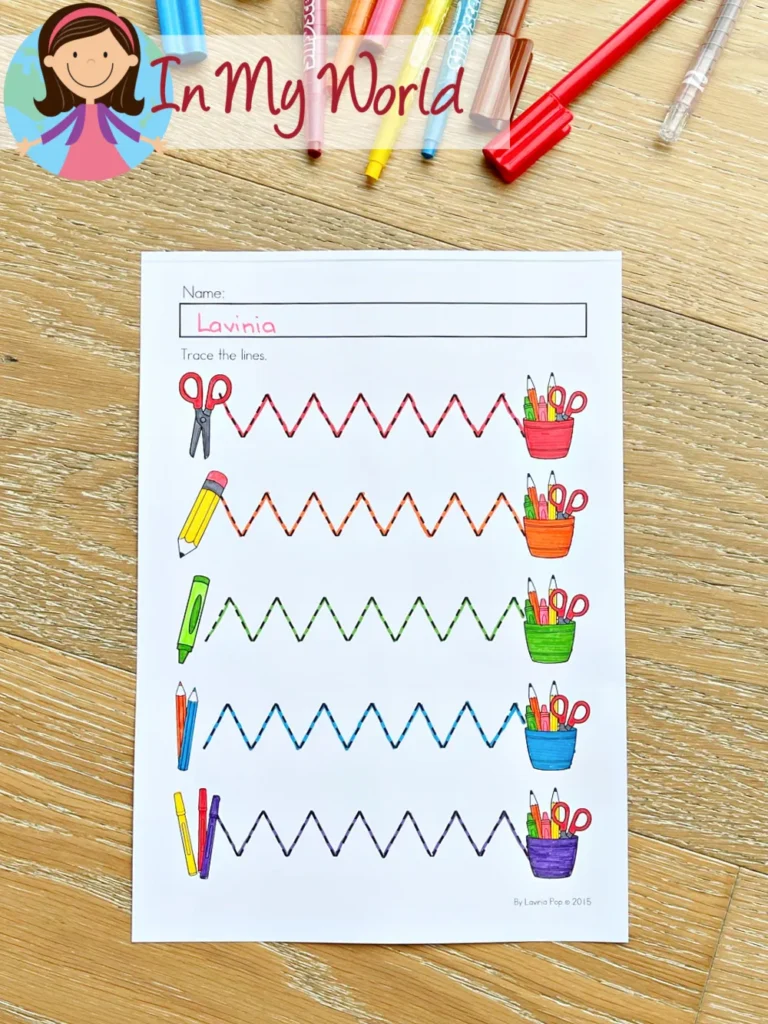 2. Name writing practice page. Below is a picture of the non-editable file, but there is also an editable cut and paste activity included in this packet.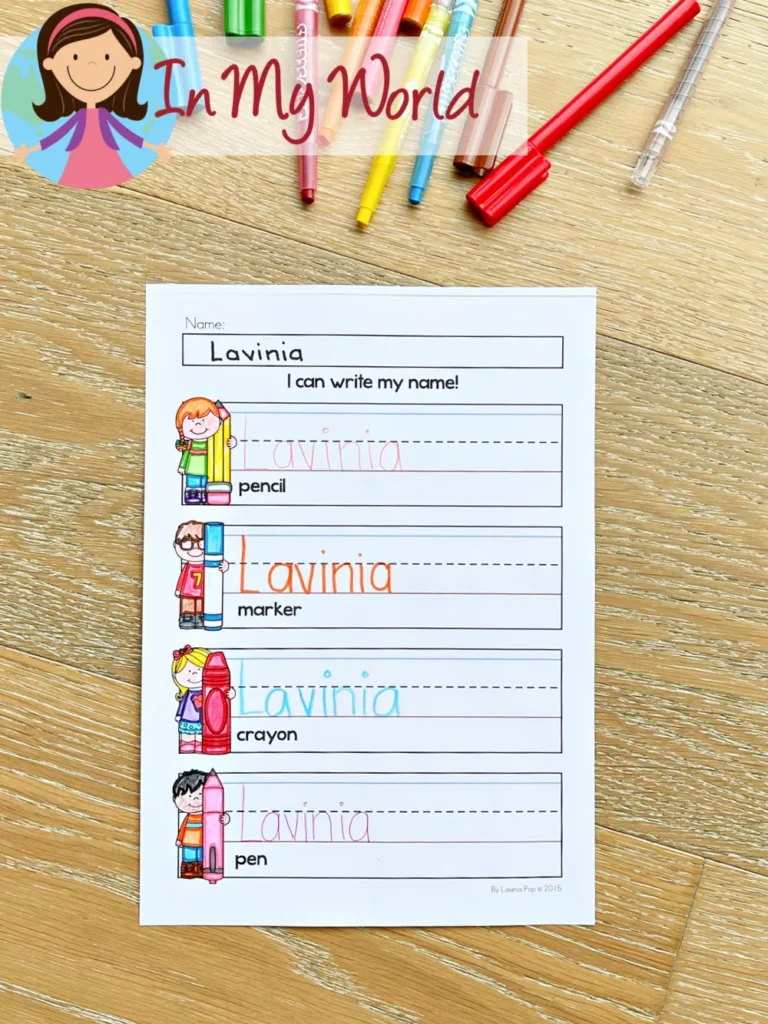 3. Gluing practice (5 pages)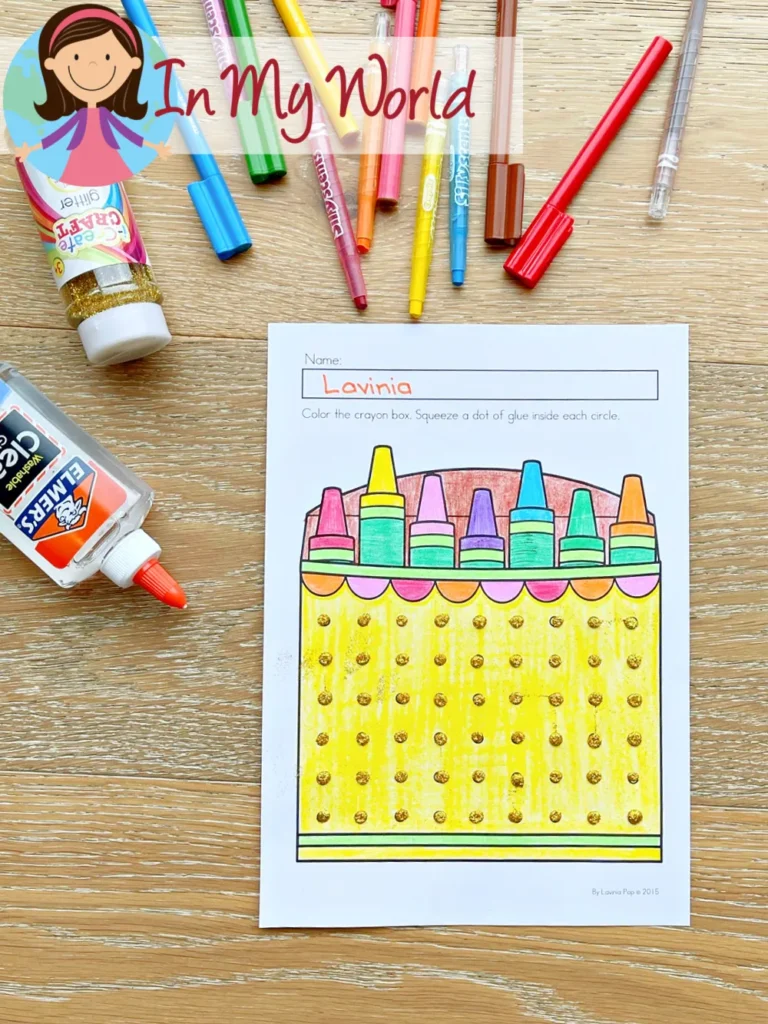 4. Cutting practice (5 pages)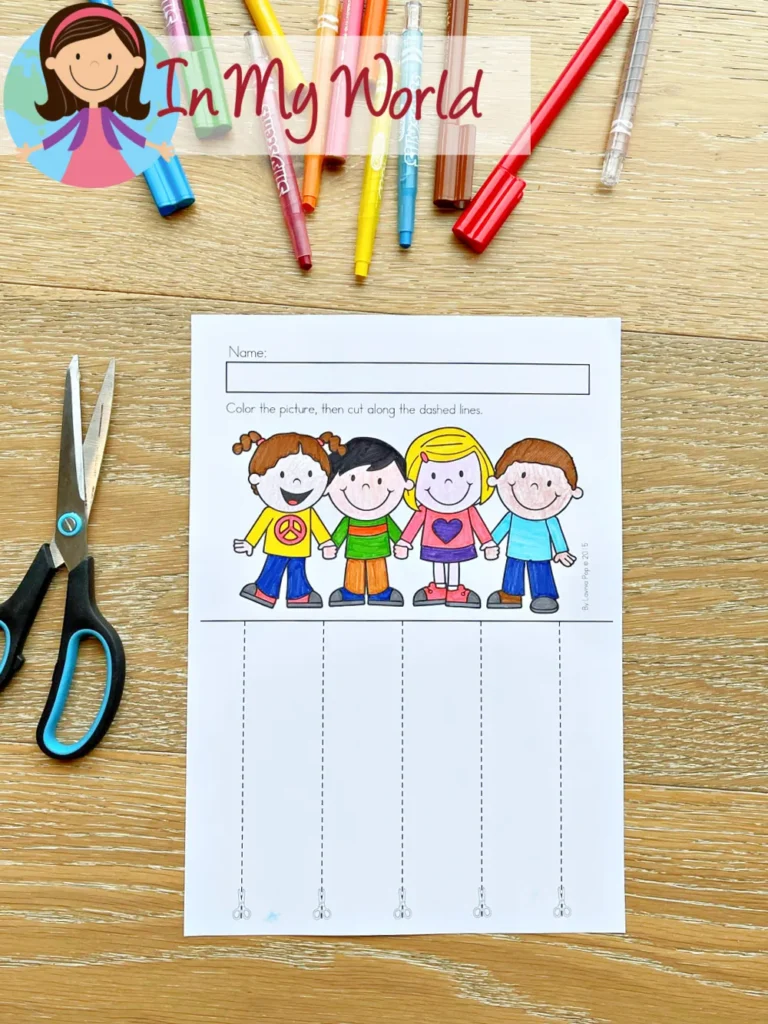 5. Alphabet tracing practice – upper and lower case (32 pages)
6. Number tracing practice (1-10/10 pages)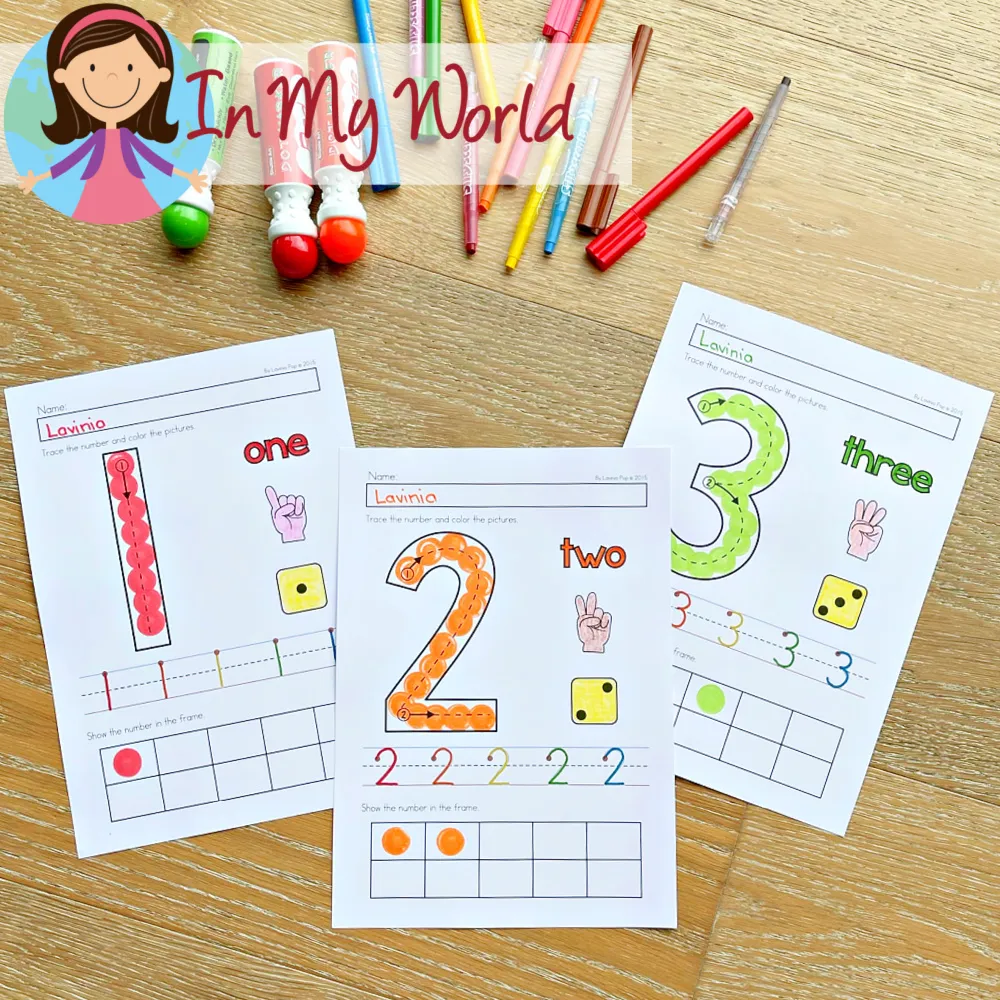 7. Shape recognition – triangle/square/rectangle/circle (4 pages)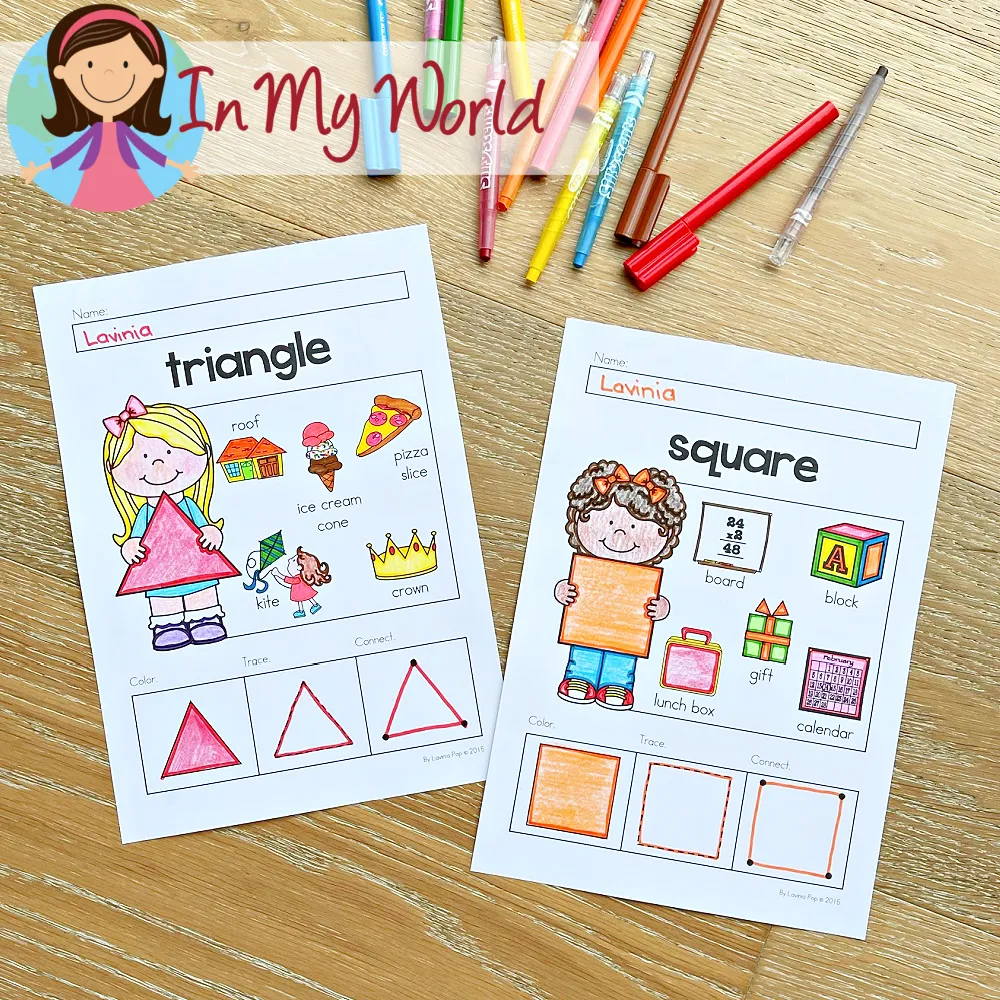 8. Colors coloring pages (11 pages)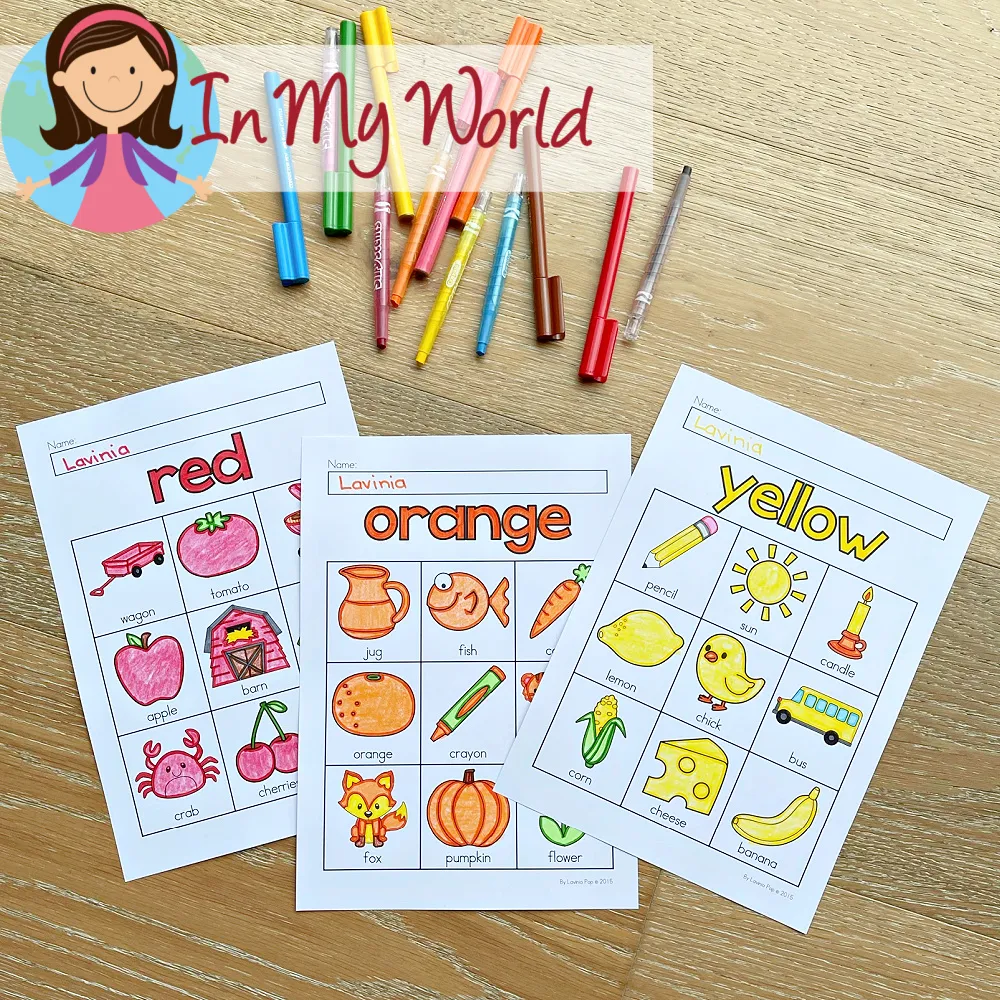 If you would like to purchase the Back to School Preschool worksheets, click here or on the image below.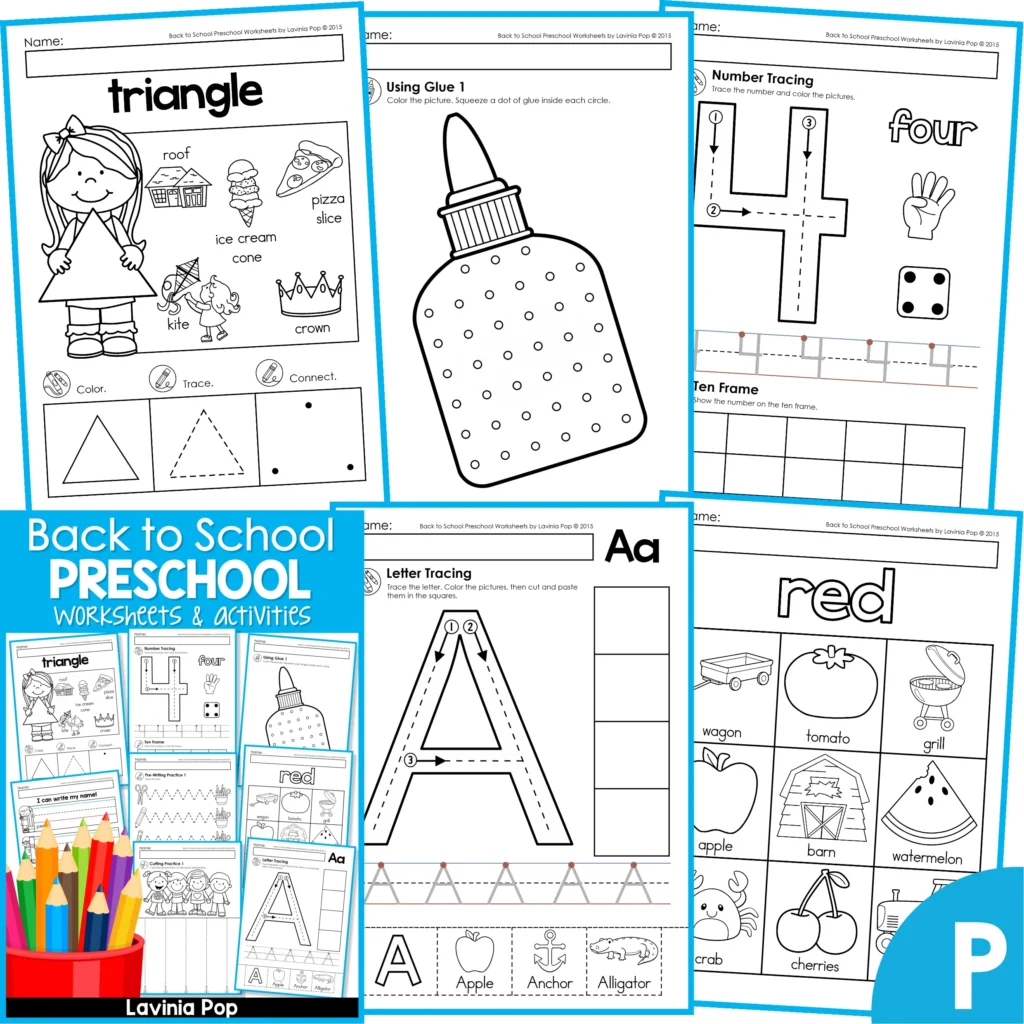 You may also like to view the Back to School Preschool Centers available here.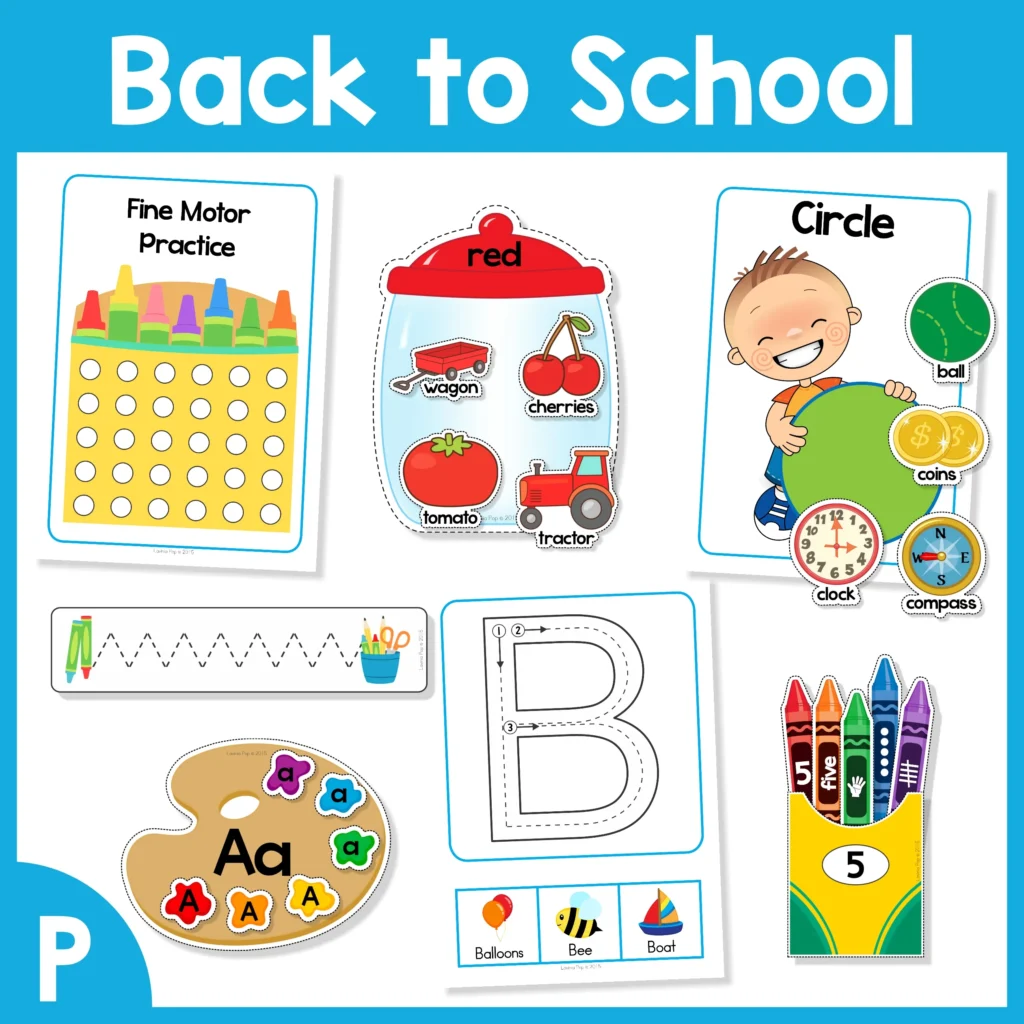 Happy Teaching 🙂