I know it's half-way through November, but if you don't have a writing packet for your kiddos yet, or are looking to add to what you already have, then this may be for you. You can download some FREE SAMPLE PAGES, from the November Writing Journal here! Scroll down to the end of this post for links to my online stores if you'd like to purchase the complete packet.
Writing prompts included in the November Writing Journal packet
Draw and label
Parts of a turkey
Contents of a cornucopia
Pilgrim and Native American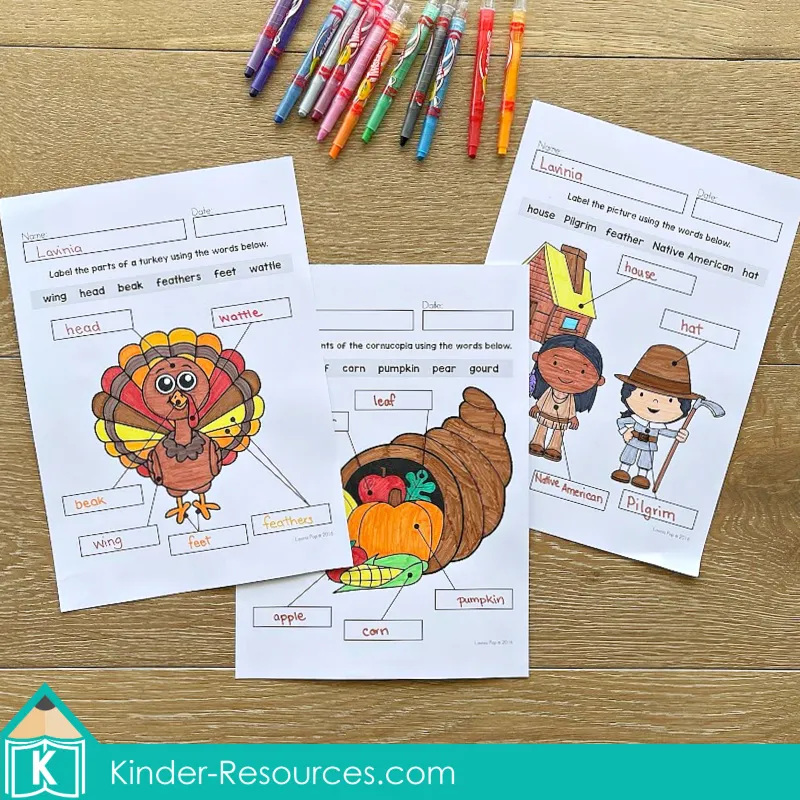 List writing
Thanksgiving Menu
Things pilgrims did not have
On Veterans Day, we honor…
How to / procedural writing
How To Catch a turkey (with and without pictures)
How To Cook a Turkey (with and without pictures)
How Squanto plants corn (with pictures) / How to plant corn (without pictures)
Opinion writing with pictured choices
I would rather eat (green beans or sweet potatoes)
The best place to live would be (log cabin or teepee)
Best Thanksgiving food (turkey or ham)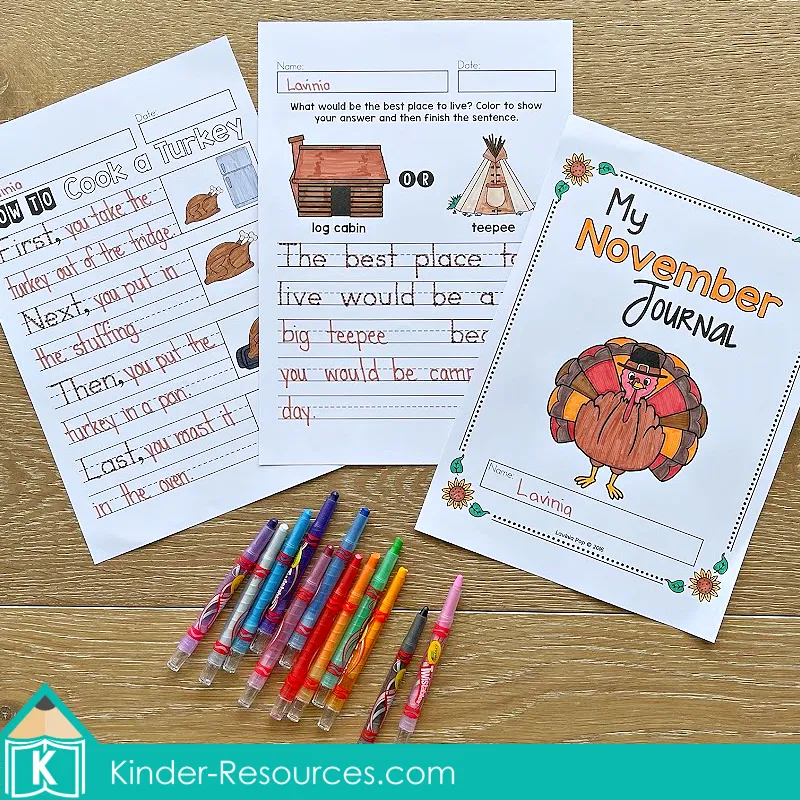 Opinion writing II
Football is a fun sport because…
Veterans Day is important because…
Native Americans were helpful to the pilgrims because…
Writing prompts with pictures
A turkey has
I am thankful for
On Thanksgiving Day, I eat
The best dessert to eat on Thanksgiving Day is
For Thanksgiving, my family and I (activities)
The Native Americans can
The pilgrims can
The pilgrims had
Soldiers (describing)
I am thankful for our veterans because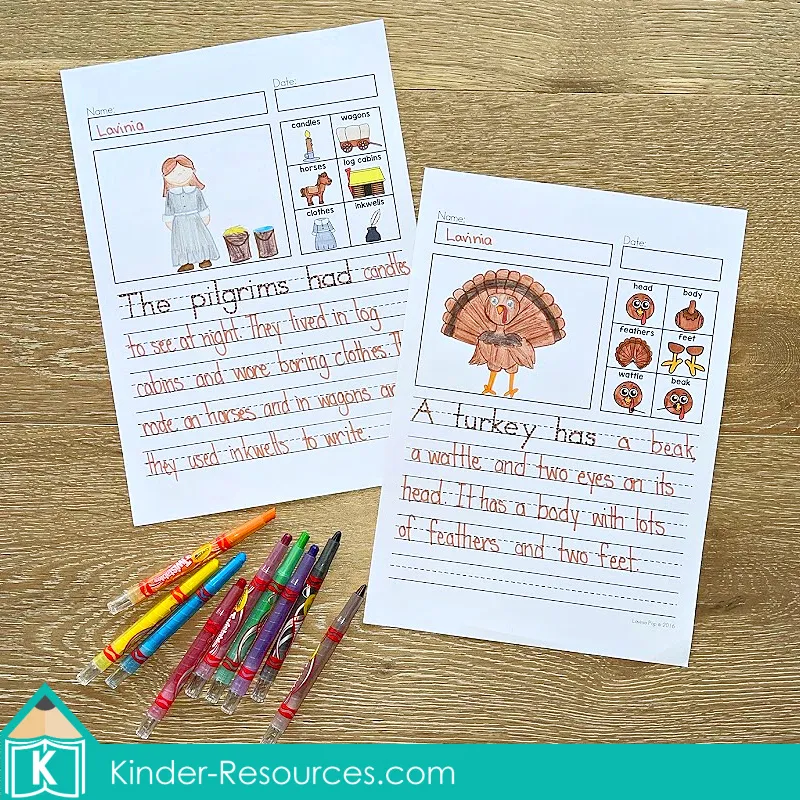 Narrative writing
Describing turkeys (sentence writing)
Write a sentence to match the picture (boy holding out hand to turkey)
Write a story to match the picture (family around the table holding hands at Thanksgiving dinner)
Write a story to match the picture (Native American teaching a pilgrim how to fish with a net)
Narrative writing II
If I had a pet turkey,
Living in a teepee
Pilgrim chores
While hiking with my family in the woods, I suddenly heard
My favorite thing to do when the weather gets colder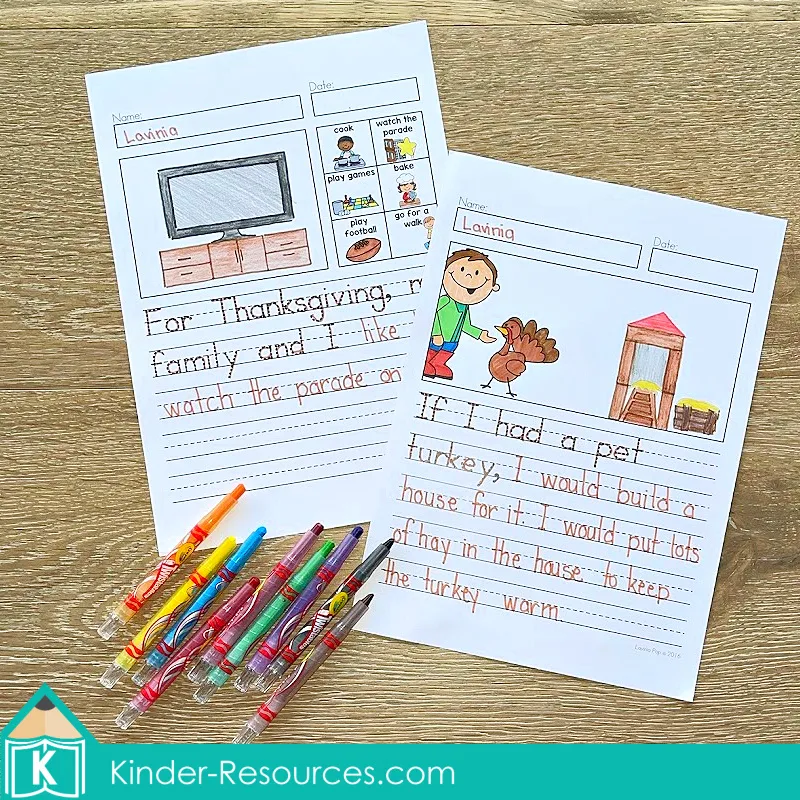 Acrostic poem
Letter writing to a veteran
If you would like to purchase the November Writing Journal packet from my TpT store, click here. To purchase the packet from Kinder-Resources, click here or on the image below.
Other Writing Journal packets….
Happy Teaching 🙂