Hi there! This is my Winter Math NO PREP Worksheet and Activity resource pack. It's best suited for children in Kindergarten (Prep) but can absolutely be used even for children a little older as well. To download some sample pages, click here.
Included are 54 super cute winter themed math work pages that will keep your kiddos engaged and learning varying math skills. These can be used as individual work, morning work, early finishers work, homework or even for days when a substitute teacher is to come in.
Children have the opportunity to practice counting both visually and verbally, which in turn will help them complete many other of the activities in this pack once they have an understanding of number identification and number order. Following the counting pages, there are some cute graphing activities and number-to-word matching. This again will help the children make a visual connection between written word and number which is very helpful also for children to practice reading.
You have a wide variety of activities and worksheets to choose from with ordinal numbering, skip counting, before and after sequencing, more or less, basic addition and making 10. Of course there is more! Your kiddos can also enjoy making patterns, odd & evens, weight and matching activities. Children will enjoy cutting, pasting, matching, searching for numbers and even have some cute color by number pages which are so exciting to complete as children get to search for the numbers and color accordingly.
Here are photos of some of the pages included.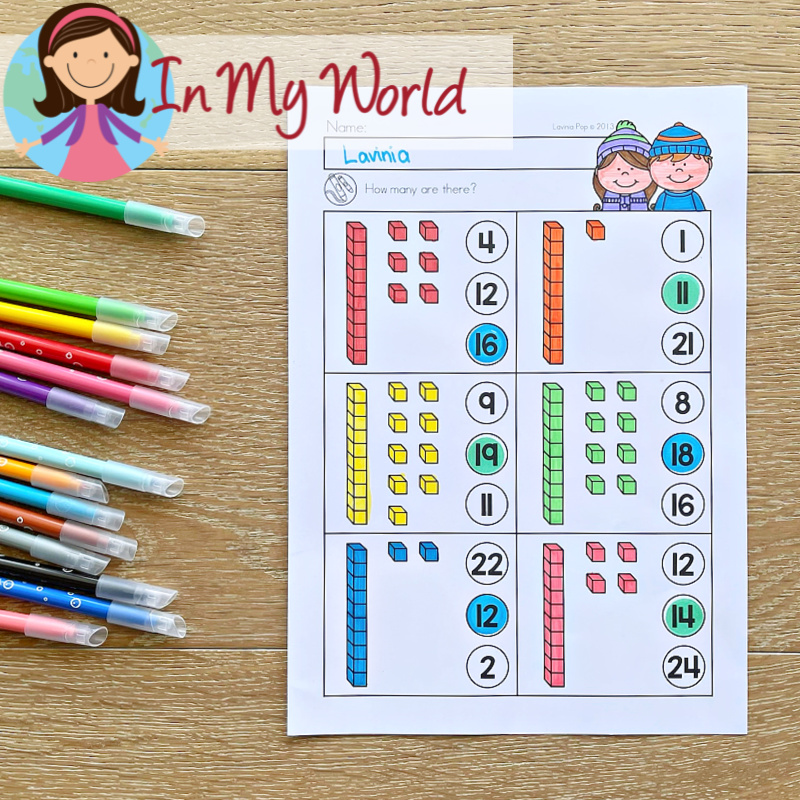 I hope this resource will be of help to your classroom or home as the variety of mathematical skills covered should help your children feel more confident with their learning. I am sure the winter themed images will also be enjoyed to look at and color in. Happy Teaching 🙂
To purchase the complete packet, click here or on the image below.