In lesson 15, Jacob and Esau, the kiddos had a blast doing some "cooking." We started off by asking the kiddos if they remembered who we were talking about last week (see Lesson 14). Sure enough, they remembered. As we spoke about Abraham, his wife Sarah and the promises God fulfilled to them, we placed Abraham and Sarah on the board. Then we asked the little ones if they remembered the name of the baby boy God had promised Abraham. We placed baby Isaac next to Sarah.
We then went on to talk about how Isaac married Rebekah (we put them two under Abraham and Sarah to make it like a little family tree) and how they too had to wait a little bit for God to fulfill His promise about making Abraham a big nation. We pointed to the stars from Lesson 13's craft. Soon, God had blessed Isaac and Rebekah with twin boys. (We placed the babies next to Rebekah). We asked the class if they knew what twins were and if they knew any twins. As usual, they had some great stories to tell!
We continued to talk about Esau and Jacob and how they were different in so many ways despite being twins. The special privileges Esau had for being the first born and how he ended up swapping his birthright for the soup. How Rebekah helped Jacob trick his old and nearly blind father, Isaac, to bless him instead of Esau and how Jacob had to run away to his mother's relatives. Throughout the story we used the lesson aids to help bring the story to life which the kiddos loved.
We ended the story with Jacob while being on his way to his relatives, God appeared to him in a dream and promised that He would be with Jacob and take care of him. The way God kept His promises to Abraham, Jacob knew that God would fulfill His promises for him too.
For our activity, we decided to make some soup the way Jacob did. For sure not as yummy as his but still tasty. So, we got a few packs of 2-minute noodles. (We thought 4 kids per packet would be enough as we didn't want to spoil their appetite for lunch.) Prior to the lesson we informed the parents and put up the ingredients list on the door in case of any allergies.
The kids enjoyed preparing the noodles with us by crushing them, emptying the packets in the bowls and carefully stirring the noodles. While the noodles were cooling off and we divided them into smaller bowls for each child, the little ones did the craft of Esau and Jacob. We got them to colour the picture in and gave them each some lentils to glue in the pot.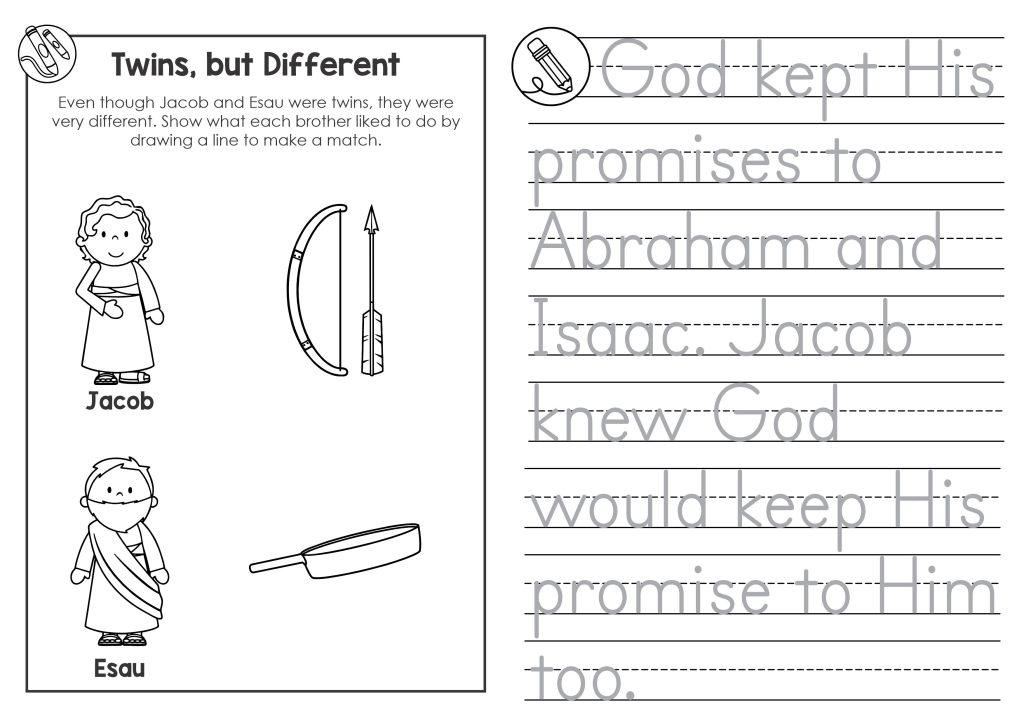 Please click here to download everything in English.
Please click here to download everything in Romanian.
Blessings!