The Thanksgiving Sentence Scramble Pocket Chart Activity with Cut and Paste Worksheets contains a collection of Thanksgiving-themed sentence building printables and follow up worksheets intended for use with children in Kindergarten (Prep) and Grade 1. Included are both modern and historical aspects of Thanksgiving.
To download some free sample pages, click here or on any photo in this post. If you would like to purchase this complete packet, scroll down to the bottom of this post o obtain links to my online stores.
Included are the following cards that can be used in a pocket chart center. Children can also just lay the cards on the table in front of them.
Differentiated cut and paste worksheets are also included. The first of these worksheets displays the sentence that children are required to build. Children who are just beginning to work with sentence structure will benefit from these worksheets. The second set of worksheet do not display the sentence. Children are required to figure out the word order on their own.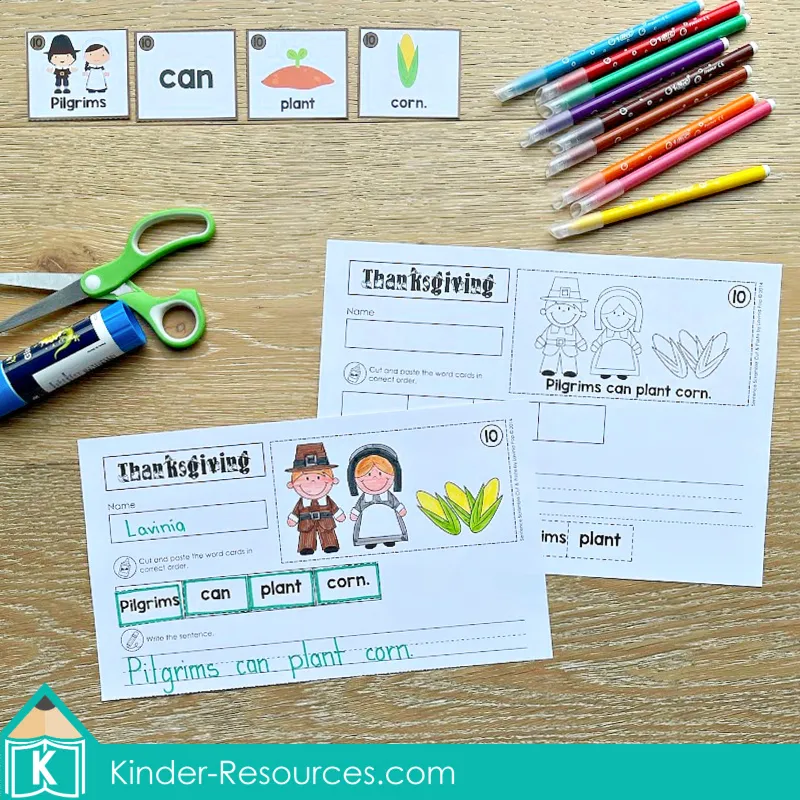 Where to Purchase the Thanksgiving Sentence Scramble
If you would like to purchase the complete 53 page Thankgiving Sentence Scramble packet, click on either store link below.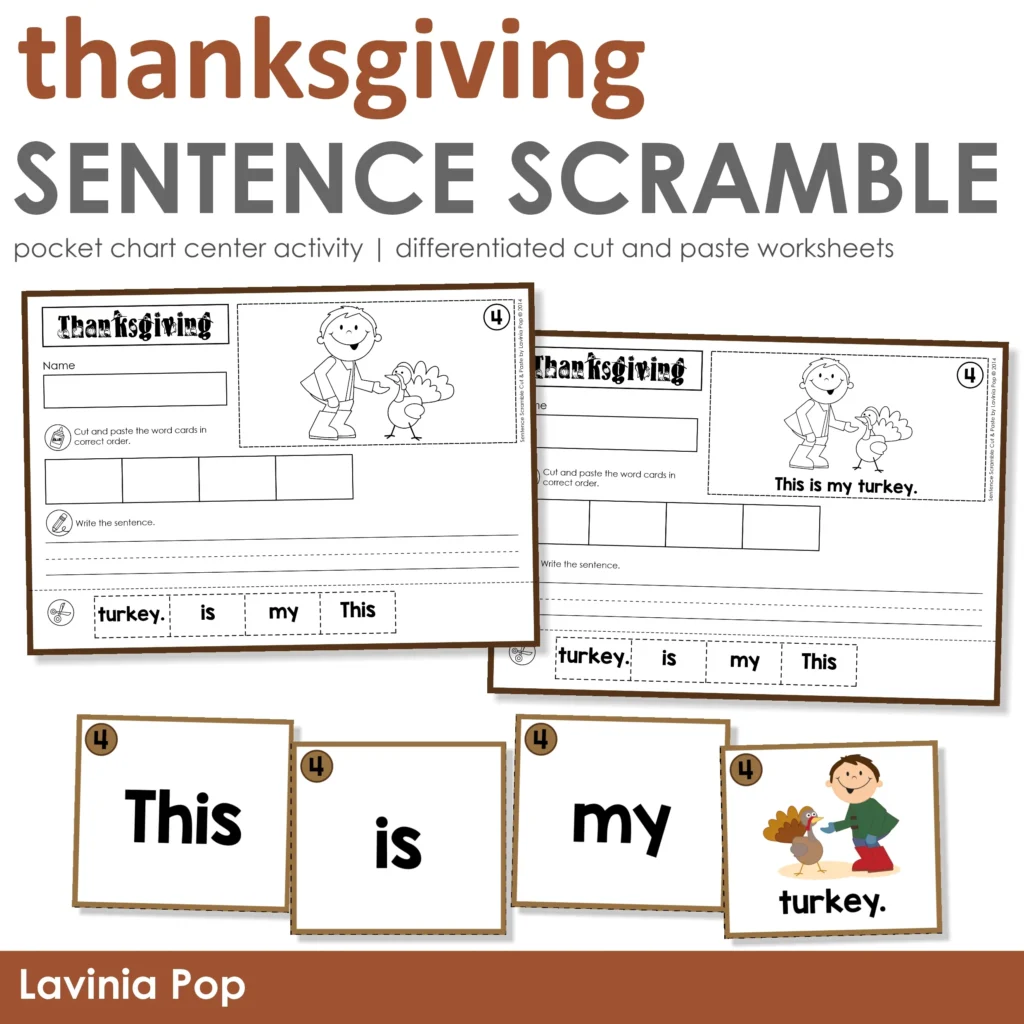 You may also like…