Preschool Letter R
(Throughout this Preschool Letter R post, click on the hyperlinked words to take you to the complete unit in my TpT store or original resource link, or the pictures to get the freebies!)
Preschool Letter R was a fun and colourful week for us!
We started with our letter R play dough mat! Filip shaped the letter with kinetic sand and then he pushed some colored wooden beads into the sand.
Next, we worked on upper and lower case letter R recognition with this page from my Letter Find packet. Dot paints make worksheets fun 😉
Then Filip coloured all the pictures the begin with the "r" sound with the letter R page from my Beginning Sounds: Color It unit.
He also practiced writing upper and lower case R, saying the the "r" sound as he went. (Alphabet Write and Wipe packet).
And then we sorted the letter R cards from my Sound Hound unit.
We moved on to the Numeracy part of our table work. This week, the focus was Number 10.
I placed the Number 10 play dough mat under the mosaic pin board and Filip placed the pins following the directions on the mat underneath.
Easy-peazy and so much fun!
We finished Day 1 with our Preschool Numbers cut and paste 10 page.
We started Day 2 with an upper and lower case R maze.
Then Filip practice writing upper and lower case and reading some CVC words.
Next, Filip read the beginning letter R CVC words from my CVC Word Slider Cards unit.
Then Filip ordered the beginning letter R puzzles from my CVC Puzzles unit to make CVC words.
We finished Day 2 with our beginning letter R Phoneme Segmentation Cards.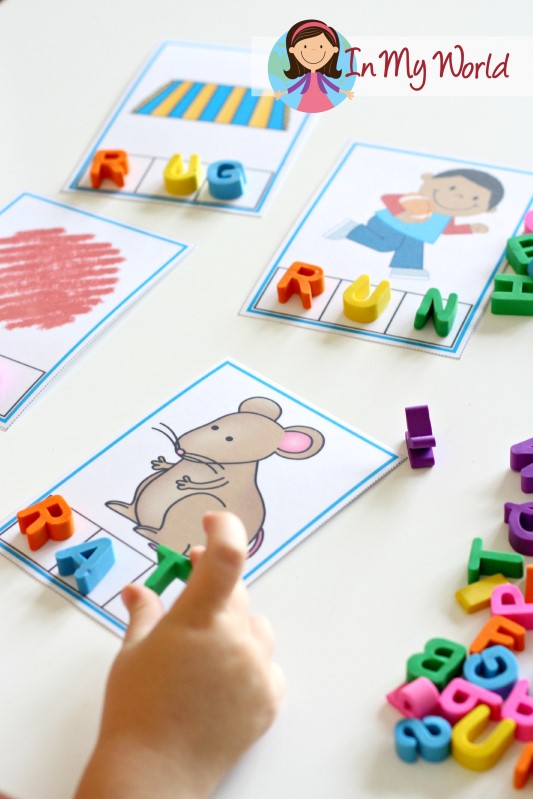 We started Day 3 with our beginning letter R CVC cut and paste word work page. Can you spot my sweetheart's error? 😉
Then we assembled and read our "AN" word family flip-flip book.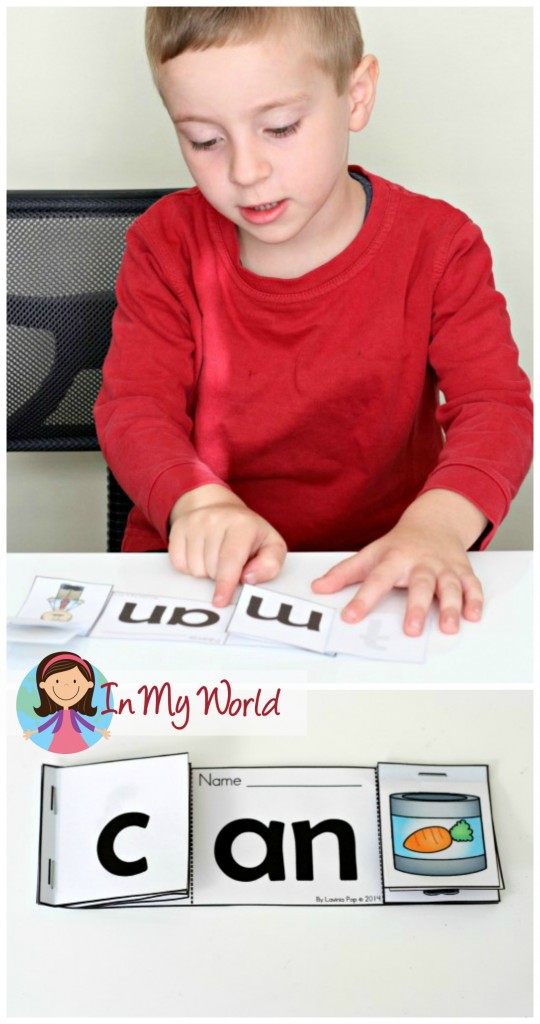 Moving on to Numeracy, Filip followed the Number 10 through the maze.
Then he practiced writing the Number 10 and displaying it on the base ten-block.
Next, we read our Number 10 flip-book and Filip used dot paints to dot and count the sea animals on each page.
Of course, our Preschool learning would not be complete without our letter craft! This week, we did upper case R for rain and rainbow and lower case r for red rooster.
Yes. We used sequins! Great for fine motor, but Filip needed me to help him.
Having them stored in these containers makes the sequins easier to retrieve! Prior to finding these containers, I used to store the sequins in zip-lock bags; you can understand why I'm excited about my new storage solution 😉 And, best of all, they screw-lock one on top of the other!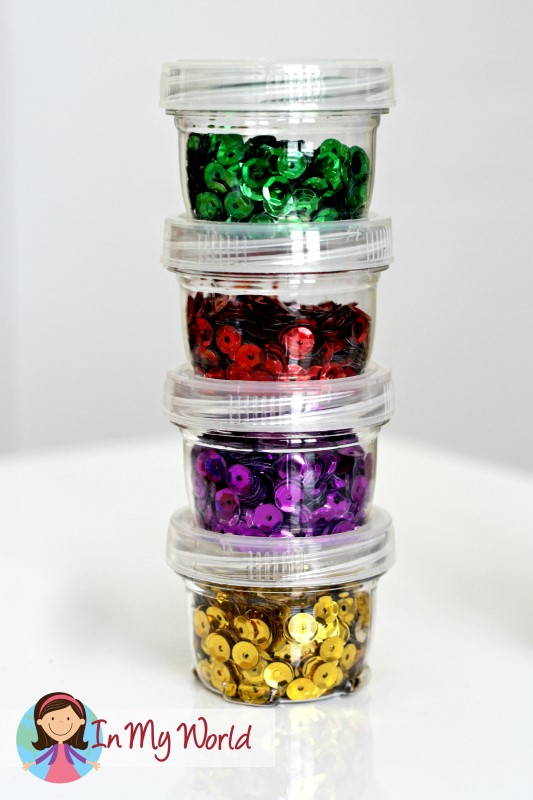 Click on the image below to download a pdf. with all the FREEBIES from this post.
(Please note: the freebie pack DOES NOT include freebies linked to my online store.)