Hi everyone! I wanted to show you my Back to School Sentence Scramble packet! The aim of this packet is to help your students practice correct sentence structure. They will do this by building sentences with capital letters at the beginning of the sentence and ending punctuation.
Click here to download some free sample pages from the Back to School Sentence Scramble packet.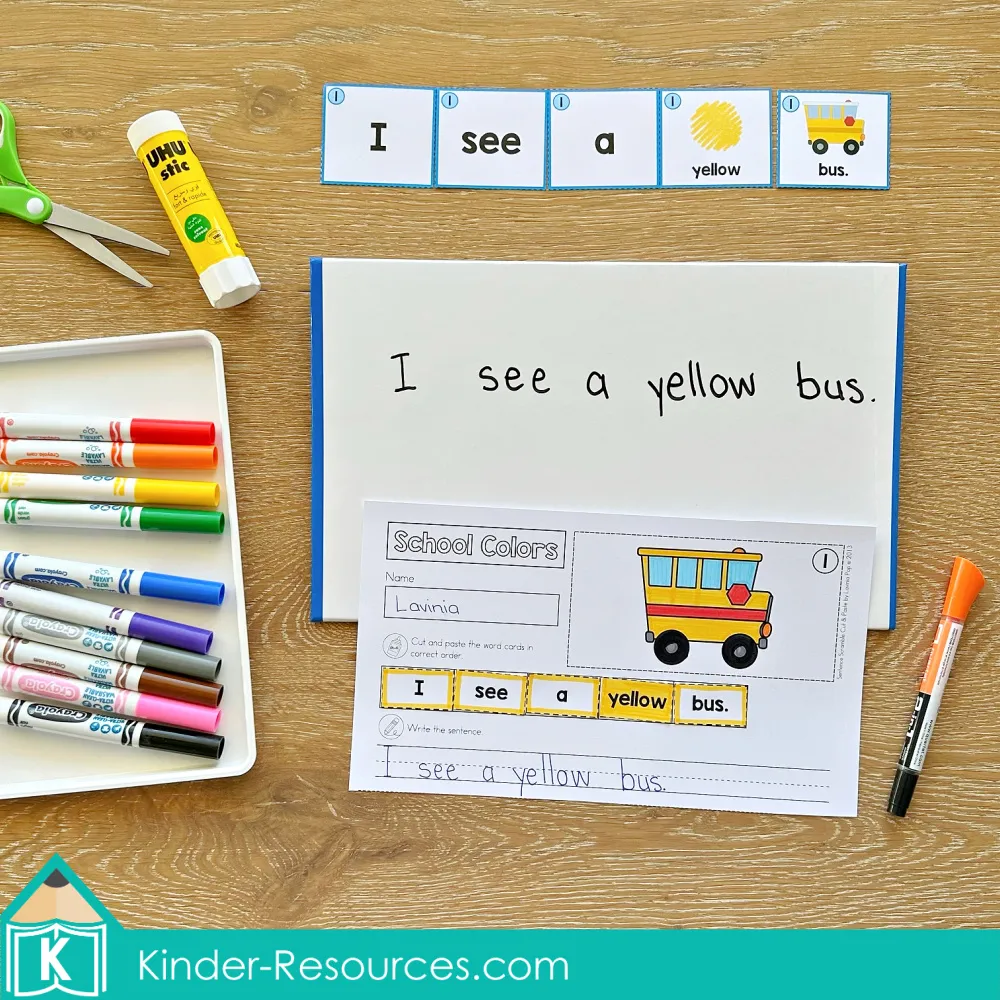 First, there are some word and picture cards which can be used in a pocket chart. I have numbered each card, so children can easily identify which cards belong together to build a sentence. I have written sight words independently on each card, while unfamiliar vocabulary words also contain an image to help children decode them. This will help ensure your children don't get discouraged by unfamiliar text as they are building the sentences.
I have also included differentiated cut and paste worksheets that you can use with the pocket chard cards, or on their own. The first set of worksheets is for children who have an understanding of sentence structure and can work independently to order the words correctly. The second set of worksheets is ideal for children just learning sentence structure. They display the full sentence already written out and children use it as a guide to order the words that they cut out.
To purchase the Back to School Sentence Scramble packet, click here or on the image below.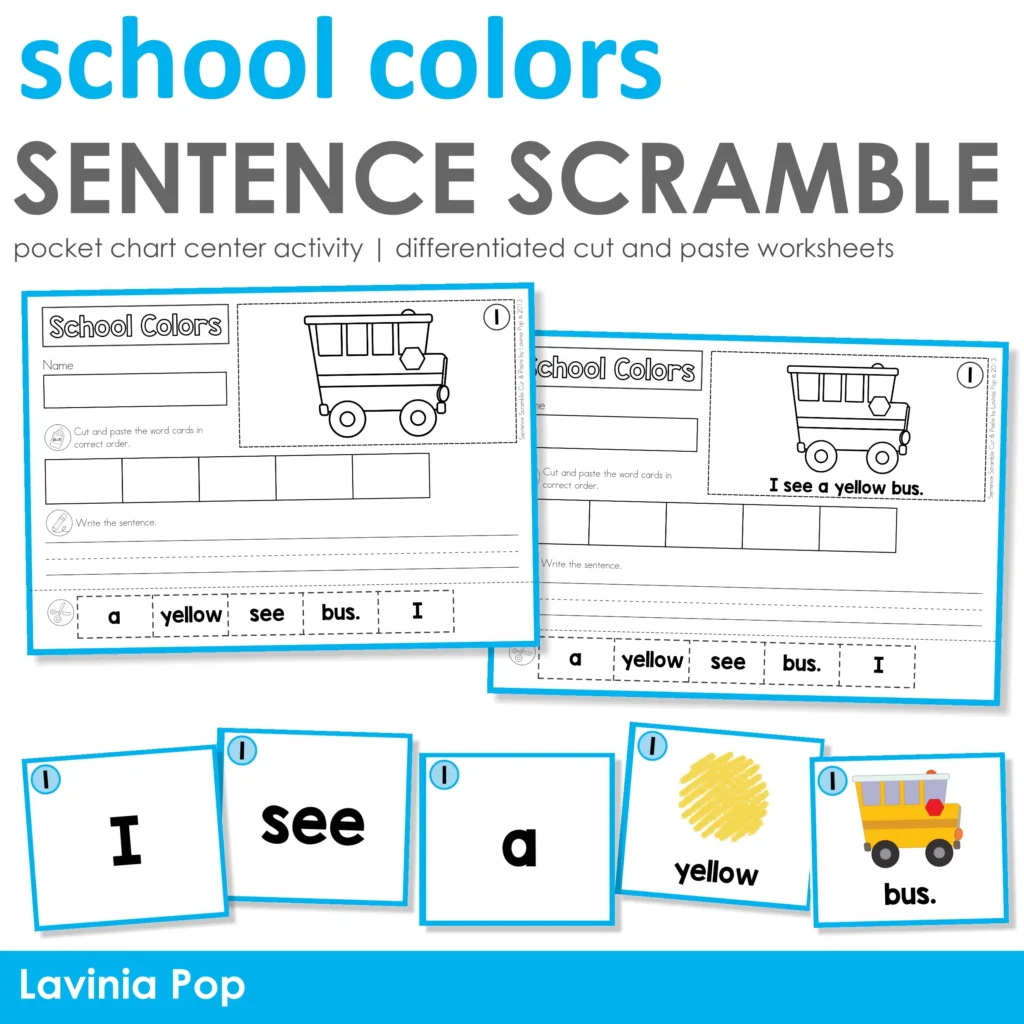 Happy Teaching 🙂