Preschool Letter D was a tricky one for us! We started out just great, but on day 2, Filip noticed it; yep, he realised that letter b and letter d "look the same", as he put it. But, before I get on to talking about that, let's start with Day 1 and what we did!
We started off with our beginning sounds basket. Filip took out each item and named them, emphasizing the "d-d-d" sound at the start.
After naming the items, we moved on and Filip practiced forming the letter D on our Alphabet Play Dough Mat.
Then he traced the letters using whiteboard markers. This continues to be a favorite for my little man!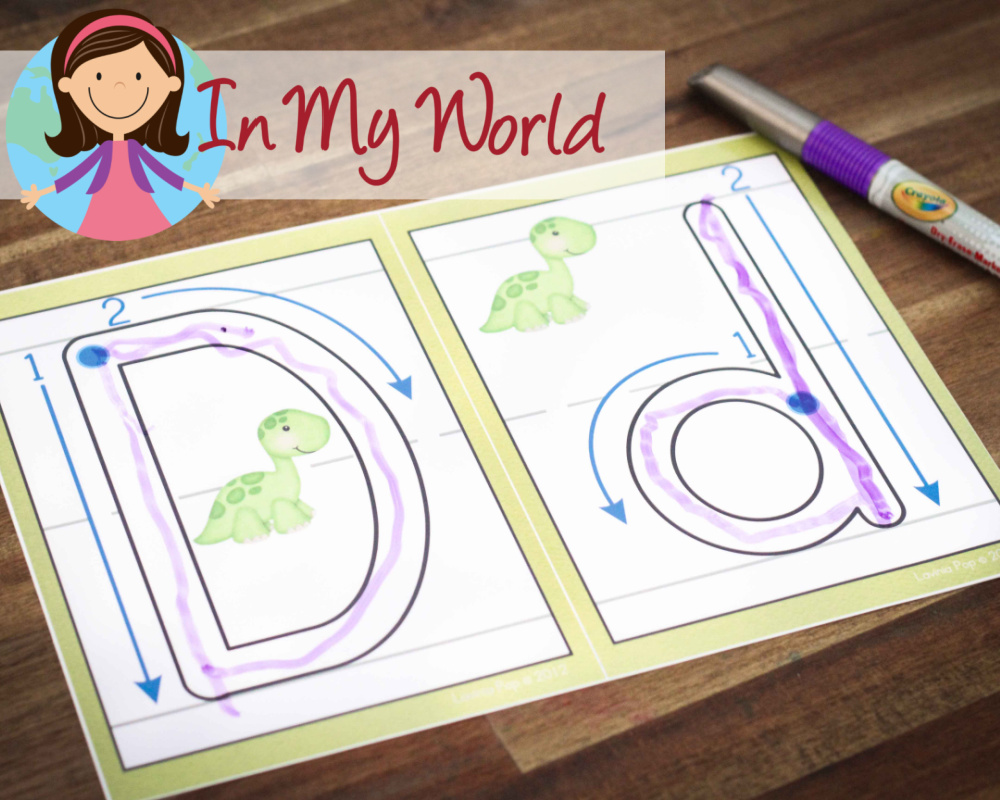 I bought some upper and lower case letter recogntition worksheets last year for my daughter, but we did not get around to using them! However, I thought Filip could use a change to the usual letter recognition worksheets we did, so we used these worksheets with some stickers!
And here he is with the completed page! If you'd like a copy of them, they are available in Dawn's store on TpT right here!
We then did our preschool Letter of the Week Craft, which is always lots of fun! Here is Filip putting some dotty stickers on the dinosaur.
And the end result:
We finished the first day with the Alphabet Find It sensory game.
We started Day 2 with out Ice Cream beginning sounds sort. And that's when IT happened.  He noticed that "b" and "d" look the same.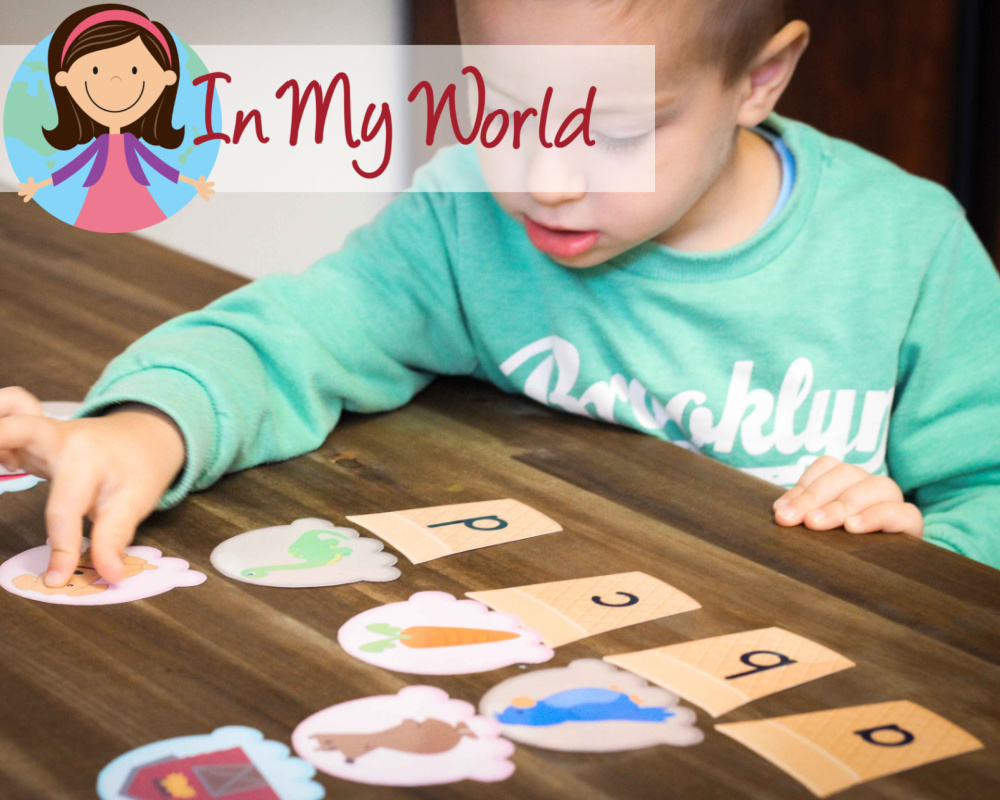 We finished sorting out the pictures.
And then we did the cut and paste follow up activity for letters A-D.  (Download the sample from my TpT store here to get the picture scoops for Letters A, B, C, D and cut and paste worksheets for them.)
All this time, I was thinking of how to explain the difference between "b" and "d". Now, I'm addicted to  a bit of a Pinterest fan and have come across many ideas of how to teach children the difference between these two tricky letters. I had a light bulb moment then! I remembered seeing a Pin that said, "Little a is in little d". My mind ticked over and came up with this:
I found some corrugated paper and, using the templates located at the end of my  Alphabet Play Dough Mat unit, I cut out letters a, b, c and d. I used green for "a" and "d", and different colors for the other letters. I placed some starting dots on them and asked Filip to trace over each of the letters. We talked about how "b" started with a smooth going down sensation on his finger, and how "a" and "d" started out bumpy and by going around, instead of straight down.
I then put the "a" on top of the "d" and that's when it really clicked inside my little preschooler's mind that "little a is in little d"!
Success! We jumped over that hurdle just fine 🙂
We moved on and did our beginning sounds worksheet.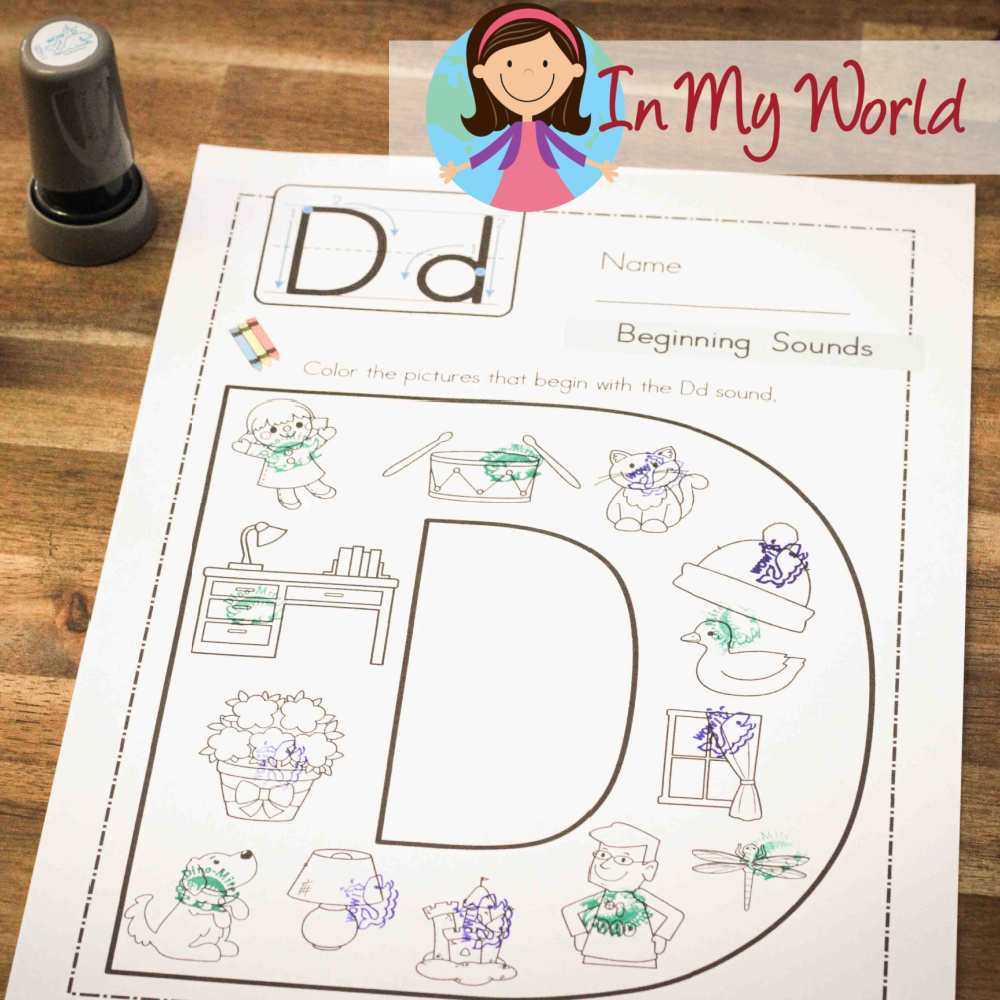 Filip did some more uppercase letter D tracing using the printables from The Measured Mom.
And we finished the day off with a pre-writing practice sheet (From the Pond).
We started Day 3 with some sensory fun: writing letters in salt! We coloured our salt the night before by adding some poster paint to table salt, mixing to distribute the colour as evenly as possible, and letting dry over-night. I then grabbed a lid off a gift box, poured the salt into it, and let Filip have fun! Here he is writing the capital D:
… and lowercase d! He LOVED this activity! Highly recommend this as it is great for kinesthetic learners!
We did our  Q-Tip Letter d with some glue and glitter this week.
We also did the letter D Alphabet Puzzle.
And we finished with our booklet for the week!
And that is all for Letter D!