Hello! Today is all about helping to build reading fluency with some easy to read booklets! To get a free sample booklet from the Read and Trace Sight Word Readers, click here. To purchase the complete resource, scroll to the end of this post for links to my online stores.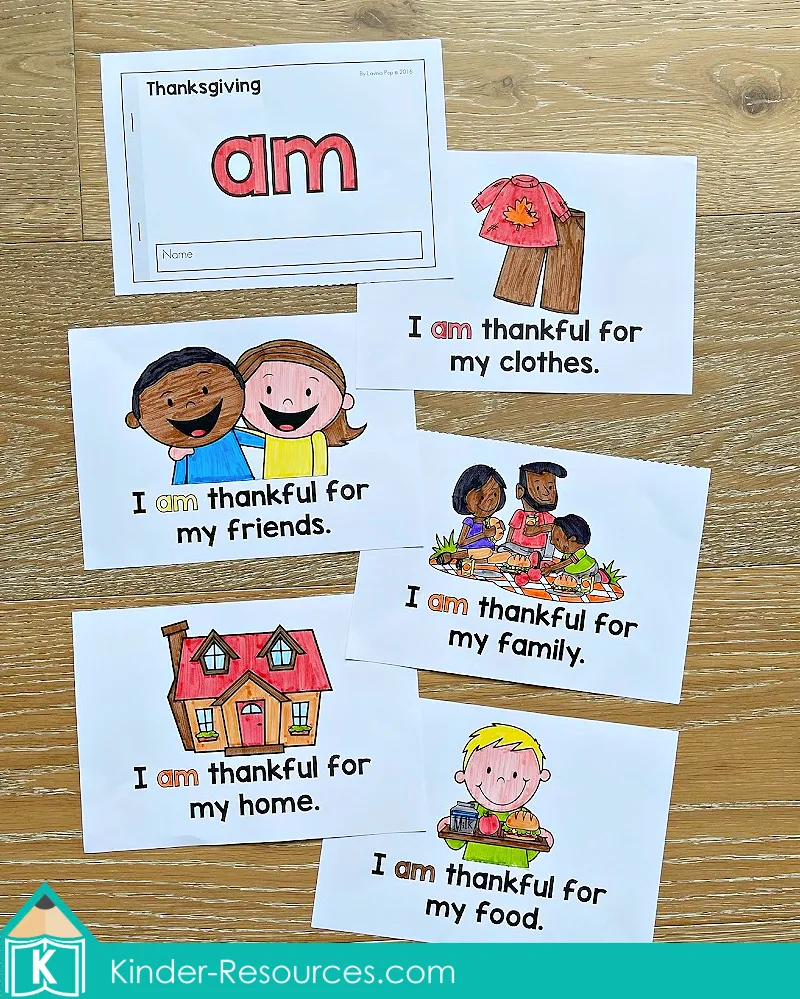 The Thanksgiving Read & Trace Sight Word Readers packet contains 6 Thanksgiving themed sight words booklets intended to for use with children in Preschool and Kindergarten (Prep). The booklets provide children with an opportunity to practice reading sight words in context and to help build confidence and develop fluency. The text follows a predictable pattern and is supported by images, making them an ideal tool for emergent readers.
To assemble the booklets, print the pages you wish to use, cut them in half along the dotted line and staple together.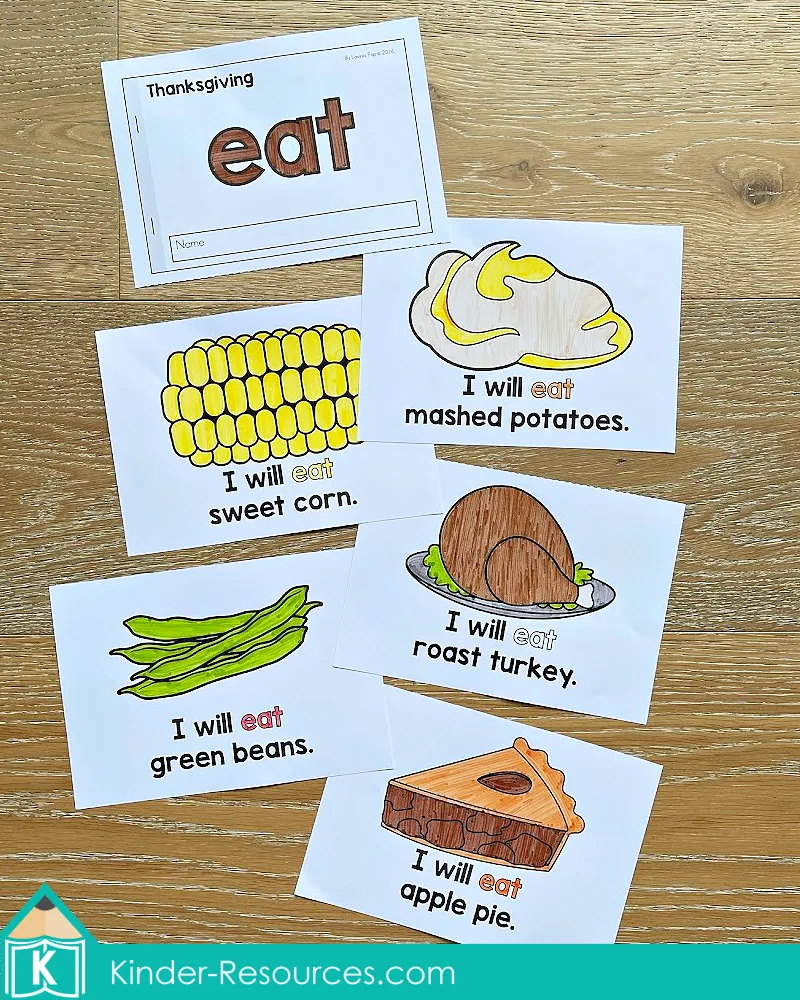 Children color the pictures and then trace the focus sight word on each page. They can then have fun reading their booklet to friends and family, if it is to be sent home.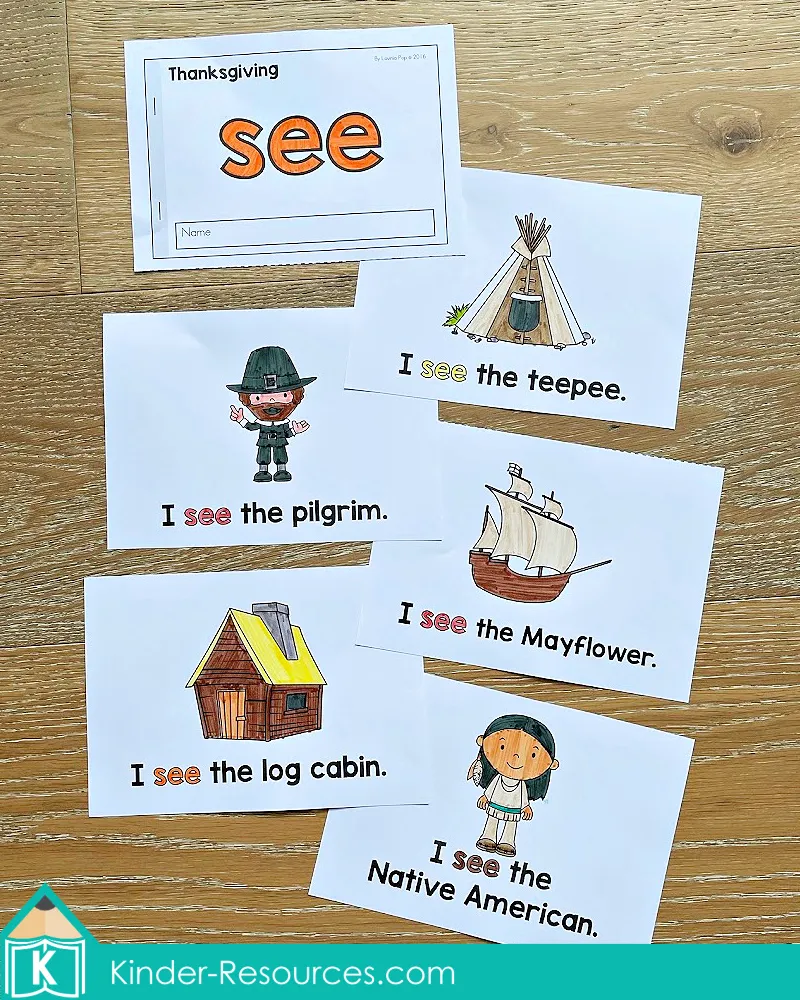 Each booklet focuses on a different sight word and Thanksgiving theme.
Thanksgiving traditions: "WE like to…"
Thanksgiving thankfulness: "I AM thankful for my…"
Thanksgiving dinner: "I will EAT…"
First Thanksgiving: "I SEE the…"
Things from long ago: "Long ago, they HAD…"
Modern day things: "Today, we HAVE…"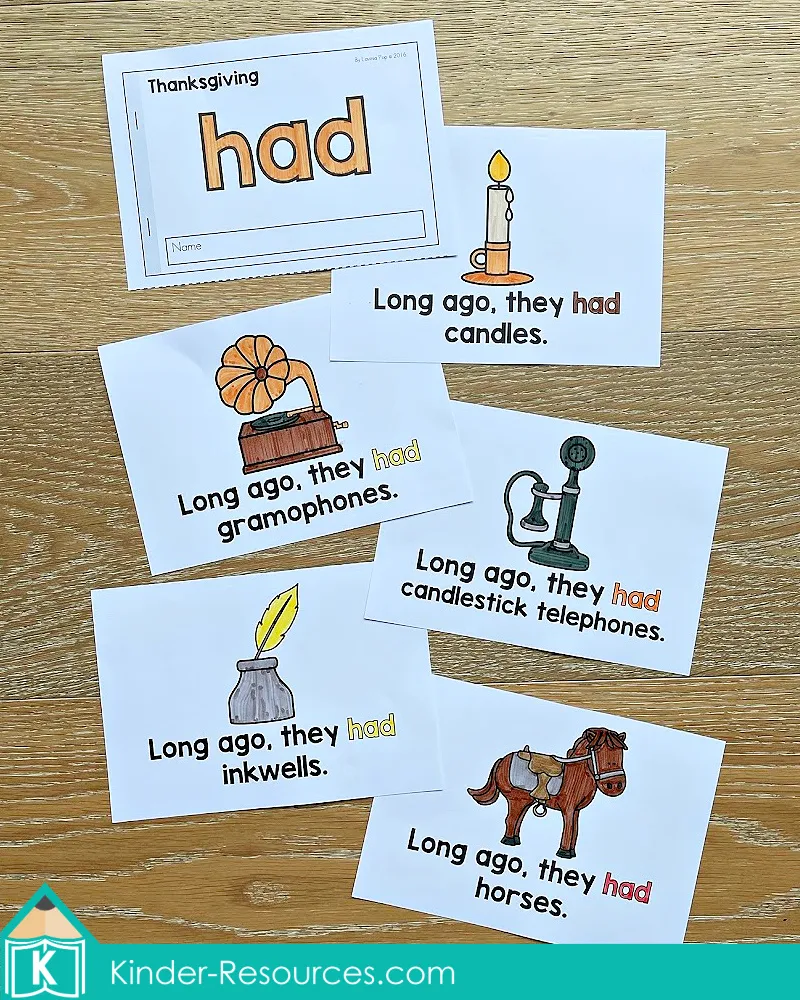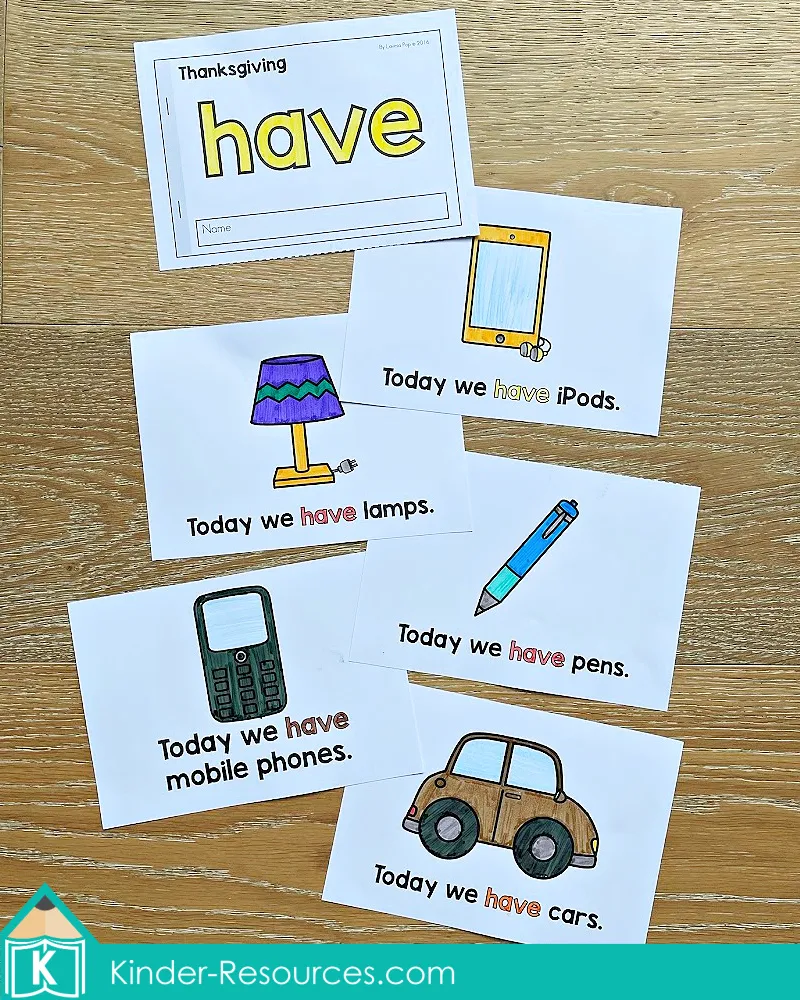 Happy Teaching 🙂
Where to Purchase the Thanksgiving Readers
If you would like to purchase the complete 21 page Thanksgiving Read & Trace Sight Word Readers packet, click on either store link below.
You may also like…