Alongside the Apple Life Cycle, another cycle your Kinder-Grade 2 kiddos will enjoy in the Pumpkin Life Cycle. The Pumpkin Life Cycle packet contains the same teacher resources and worksheets as the Apple Life Cycle, so I won't go into a detailed explanation and just post photos to show you what's included!
Posters with and without labels for each stage.
Book explaining the life cycle of a pumpkin. If you'd like to make booklets for each of your kiddos, you could simply print 2 pages to one piece of paper to get a half-page book.
There are several differentiated cut and paste worksheets for you to choose from.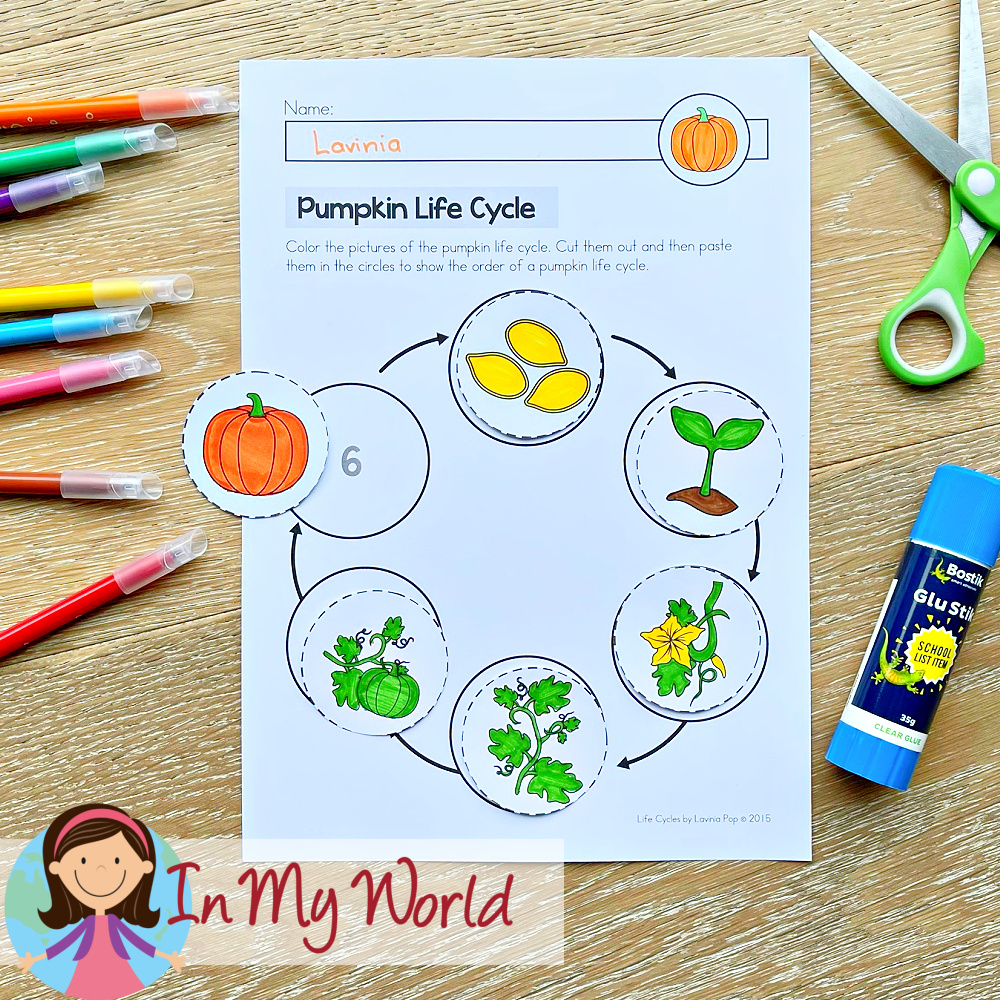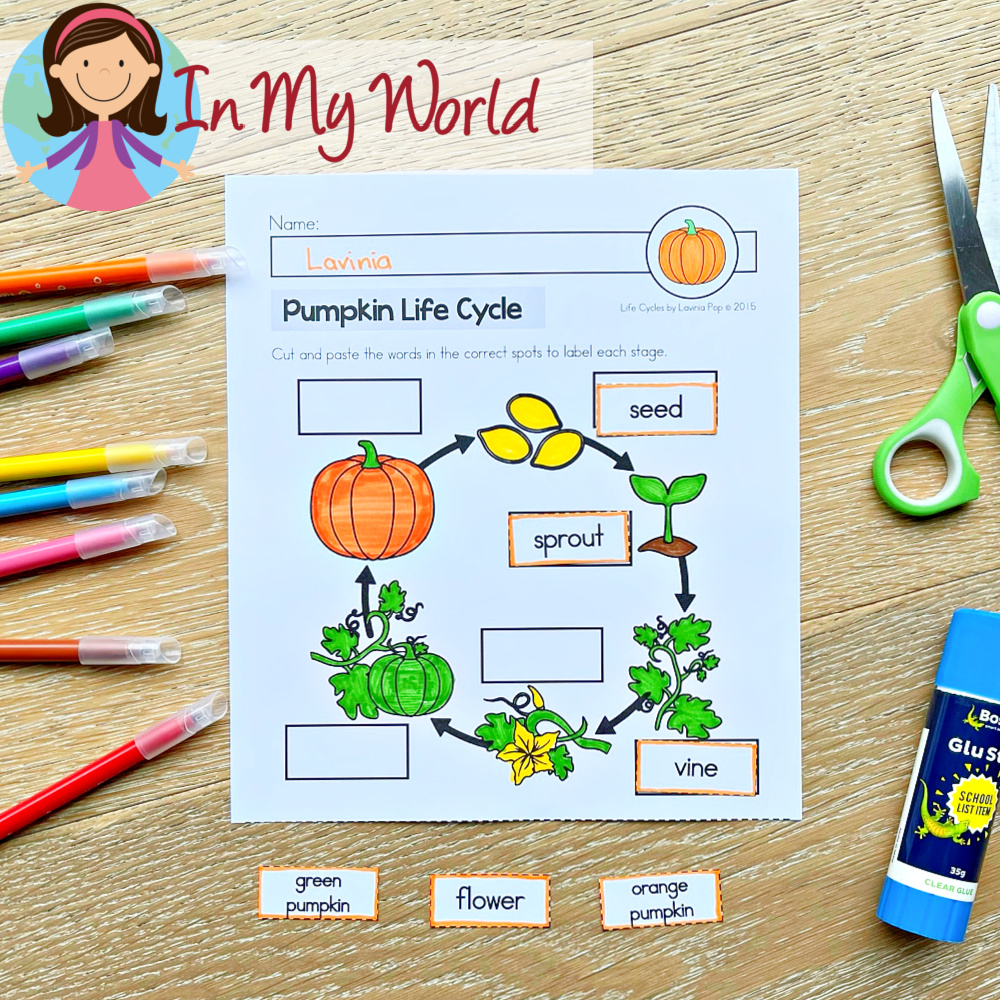 There is also a half-page cut and paste booklet.
If you would like to purchase the Pumpkin Life Cycle packet, click here or on the image below.