I'll be honest. I really – and I mean REALLY – love creating resources that are visually appealing. If something cute catches my attention, surely it catches kids' attention too, right? But I know. I know. Cutting. Sometimes there is a lot of that. And I know that as a parent or educator, you sometimes get fed up with cutting. But LOOK how inviting and appealing the shaped gumball machine and round gumballs are! They would not look anywhere near as good if they were just square cut.
Anyway, enough of that! Let's get into this editable resource! As with all these centers, they come with instructions, a label and a recording page.
But, of course, this packet is editable and you can use it as you please.
Alphabet matching? Yes, you can!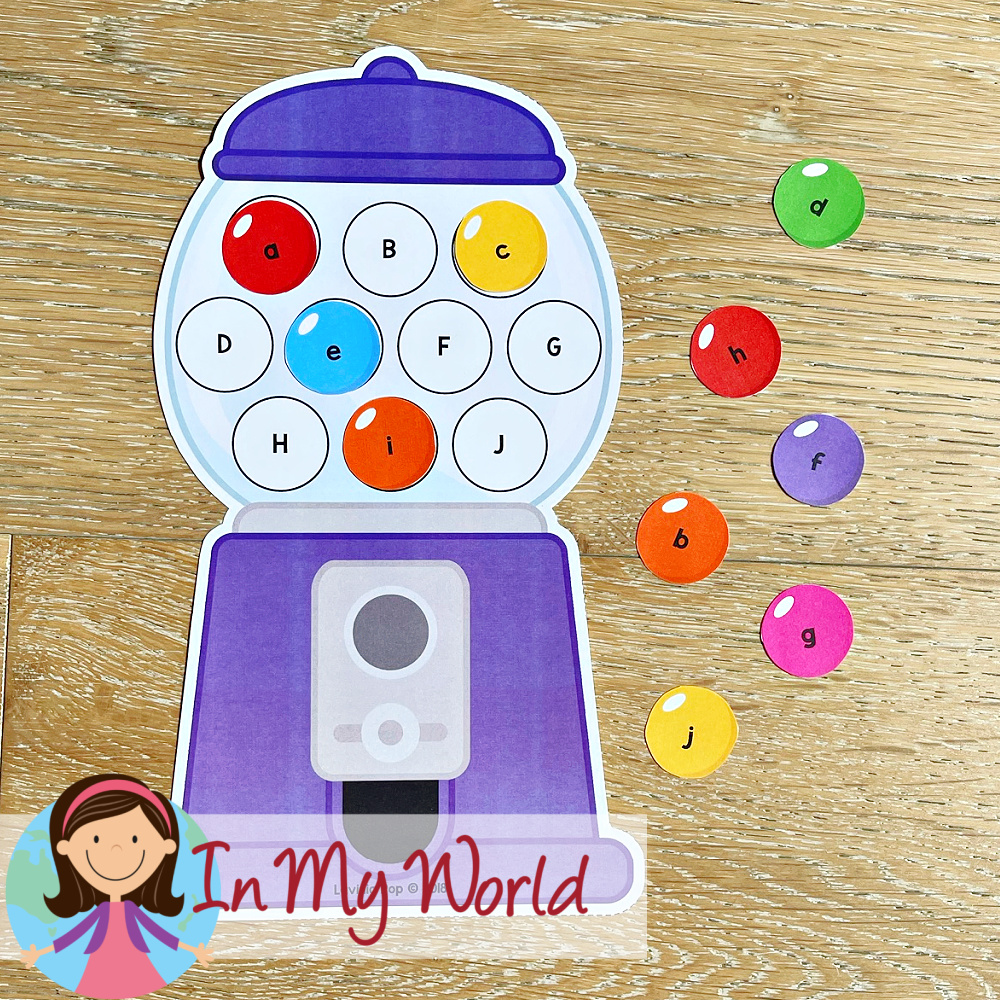 Practice recognizing the letters in names? Yep! Can totally do that!
Numbers? Yes!
And yes!
You can even do sentences…. Well, that might be stretching it a little, but you could if you wanted to!
There are lots of ways to use these! I'm sure you'll come up with many more than what I have presented here!
Happy Teaching 🙂
If you would like to purchase this packet, click here or the image below.