Writing Journal: Prompts for July | Camping | Transport | Zoo animals | Emotions
About this book
This book contains 24 writing pages. Included are both fiction and non-fiction writing pages for each topic. Two cover pages and additional writing drawing pages have been added.
These writing pages can be used during independent writing time, creative and story journal writing, writer's workshop, writing centers, small group instruction, homework, and morning work.
June topics: camping, transport, zoo animals, emotions
To download the FREE pictured writing journal prompts, click here or on the image below.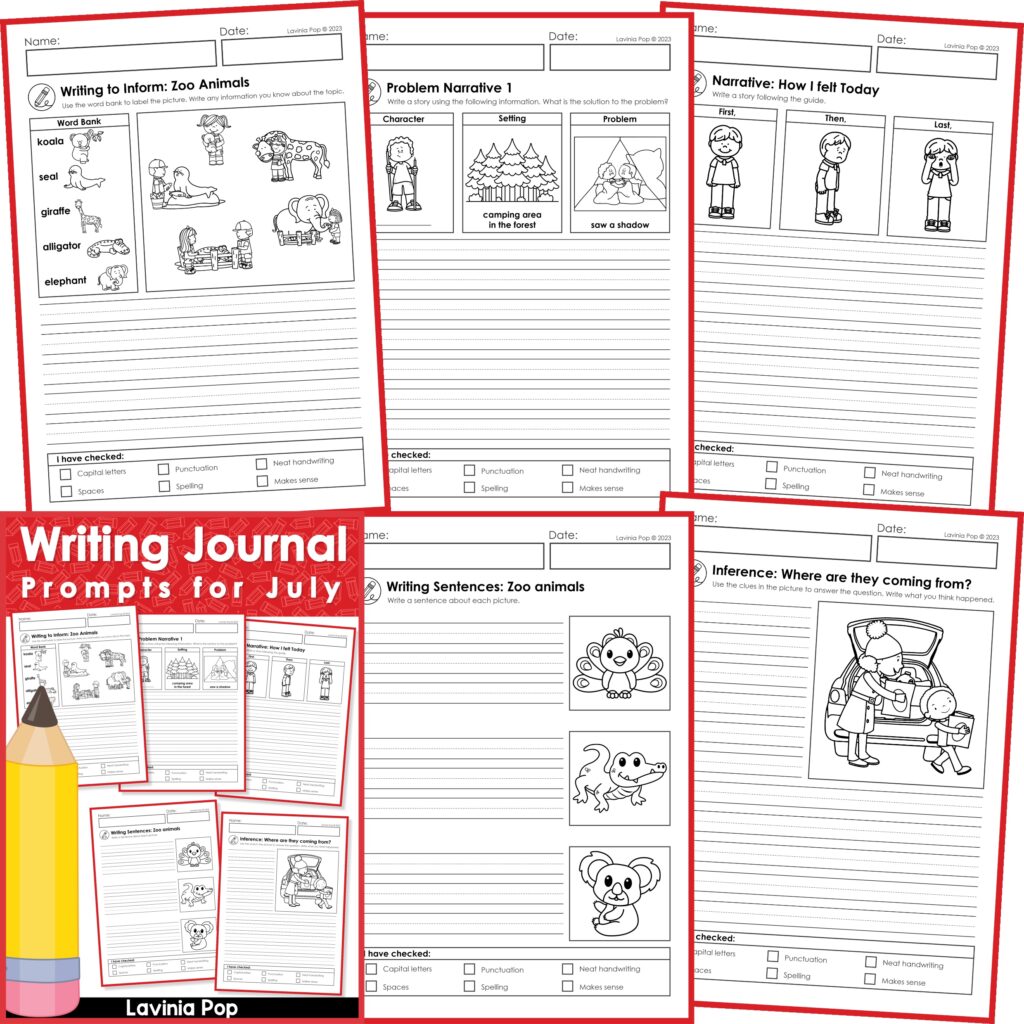 To purchase the complete packet, click here or on the image below.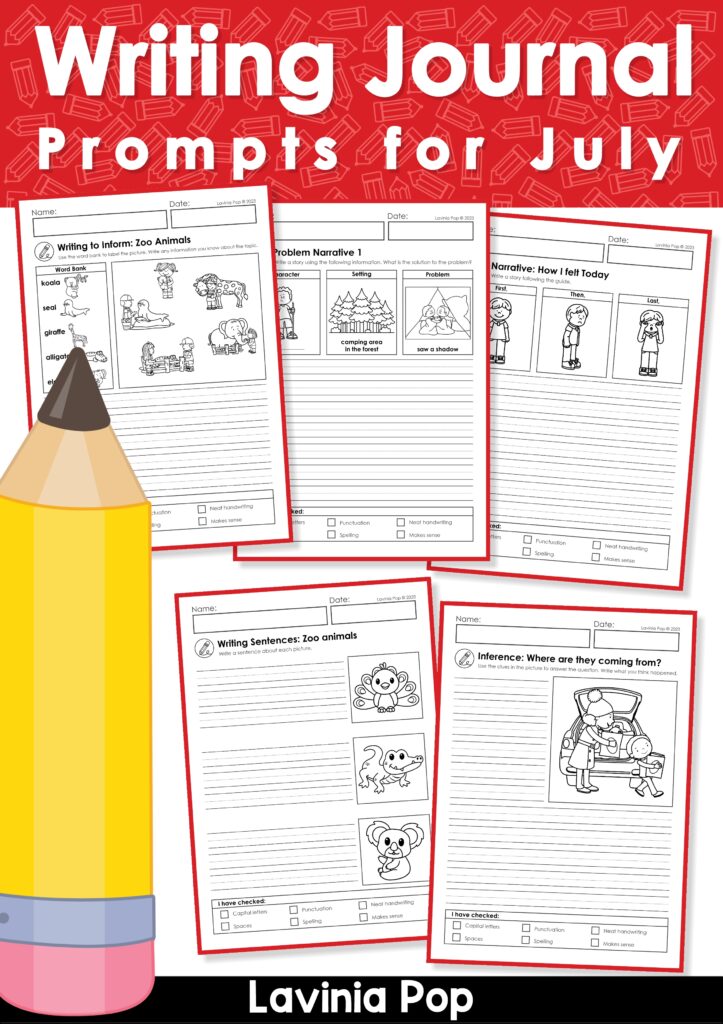 Happy Teaching 🙂